Vic Gundotra leaving Google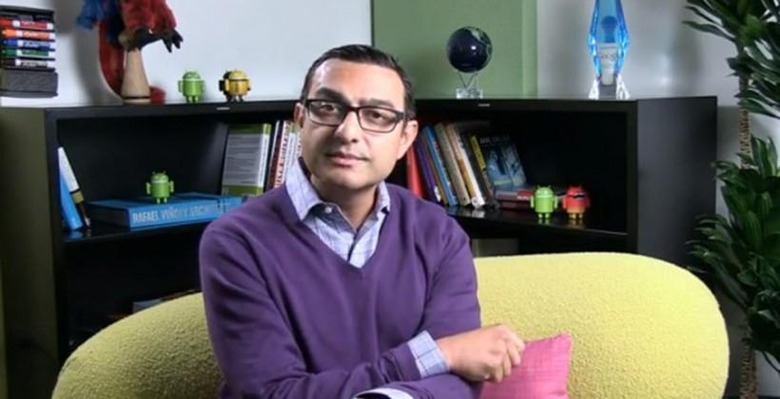 The head of Google+ and Google Senior VP Vivek "Vic" Vic Gundotra has announced today that he'll be leaving the company. Having been a part of Google for nearly 8 years, Gundotra also worked earlier with Microsoft as a Platform Evangelist. Gundotra was also instrumental in starting Google's yearly developer conference Google I/O.
Today's message from Gundotra suggests he'll be going on to other projects, but focuses on his work on Google. It's not immediately clear why Gundotra has left Google, but both Gundotra and Google CEO have sent messages on the matter to the public.
The post from +Vic Gundotra's Google+ profile is titled "And Then", summoning a touching story of his wife's uncle, and how he always started conversations saying "and then" to suggest the conversation never stopped.
The +Larry Page Google+ message suggests that it was with Google's mobile apps and developer relations where Gundotra really shined. Page suggests that Gundotra's work on turn-by-turn navigation on Android smartphones also took a big step forward. "It really blew me away," said Page, "then you built Google+ from nothing."
"Good luck with your next project after Google," said page, "we'll continue working hard to bring great new experiences for the ever increasing number of Google+ fans."
It's also been confirmed by Google to GigaOM that VP of Engineering for Google+ Dave Besbris will be taking Gundotra's place with the team. This means – first and foremost, that he will become the head of Google+.
Have a peek below at a number of Vic Gundotra-related articles and stay tuned as we see where he's headed next!