Viacom and DirectTV fein friendship as content war rages on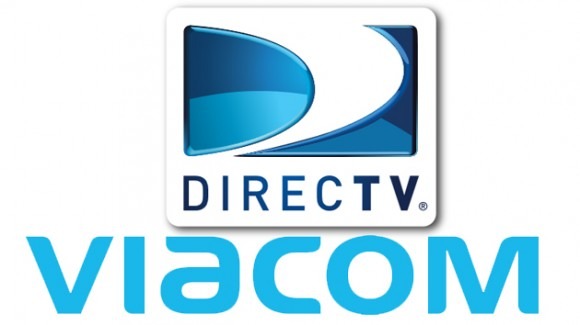 Today a battle is going on between Viacom and DirecTV in which the latter has threatened to pull 17 channels from their network unless they and Viacom can reach a licensing deal for the near future. As a result of that battle, many things have come to pass in the last 12 hours – with two messages sent via Twitter being the closest the two have come to an agreement thus far, that being an assurance that they're working to make the whole situation end as quickly as possible for their rabid users.
For those of you out there in internet-only land, you're not free from the terror that's coming down on the world this week either. Just this morning on the web-based versions of The Daily Show and The Colbert Report showed a massive image noting how terrible it was that DirecTV was dropping 17 channels from Viacom's collection was blasted forth with a call to action. This beast of a screen-covering image demanded that viewers head to their telephones to complain as fast as possible.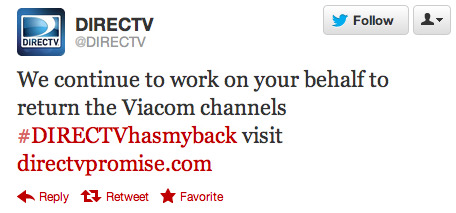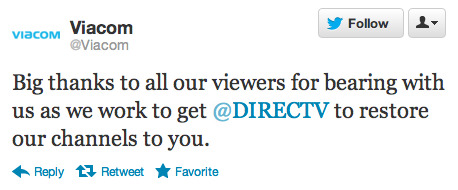 That blast has since been replaced by action from DirecTV: no more Daily Show or Colbert Report on the web so long as they weren't in agreement over Viacom's cuts.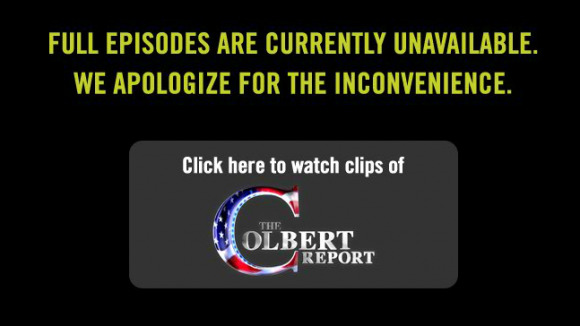 Those of you out there with actual televisions still showing DirecTV content, you'll notice a couple of scrolling text pieces – shown here via Reddit user rocier that tell users to take action once again. This particular example shows how both groups are able to insert messages on your screen without the other's approval – interesting, no?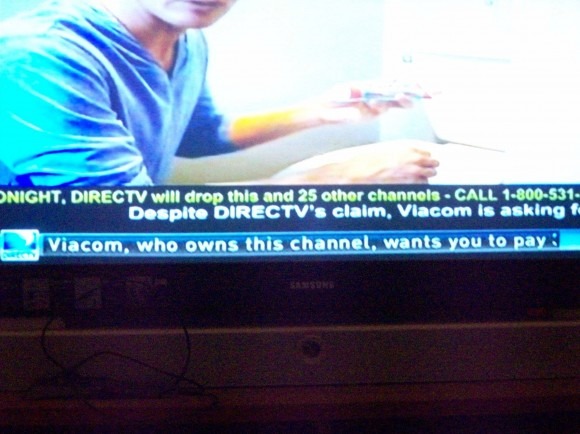 Stay tuned as we continue to cover this content war, and let us know if you're experiencing anything similar through any of your Viacom and/or DirecTV media sources. Also check the timeline below for the events leading up to this moment!