VIA dual-core Nano 3000 CPU coming 2010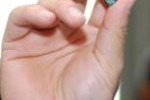 VIA are planning single- and dual-core Nano 3000 processors each with very low power requirements, expected to begin to hit the market from late 2009.  The single-core Nano 3000 CPUs will be made using 65nm processes, and offer integer and floating-point enhancement over the existing Nano 1000/2000 series chips; meanwhile the dual-core Nano 3000 will have a native dual-core design, be built using 45nm or 40nm processes and offer twice the performance.
Both Fujitsu's 45-nanometer and TSMC's (Taiwan Semiconductor Manufacturing Company) 40-nanometer manufacturing processes are tipped as possible routes VIA will take for the dual-core chip.  It's unclear whether, like the single-core Nano 3000, the dual-core processor will be pin-for-pin compatible with earlier Nano motherboards, or if it will require a new design.
One expected feature to be added to the new chips is SSE4 instruction support. SSE4 (Streaming SIMD Extensions 4) instructions can be used to speed up multimedia applications, potentially giving VIA's processors an edge over Intel's Atom CPU in the hotly contested netbook and nettop segment.
[via CNET]