VIA announce Nano processor: 4x faster than C7 CPU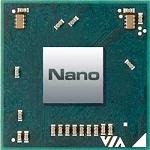 VIA has announced their latest mobile processor, the Nano, based on the company's Isaiah Architecture and promising up to four times the performance of the existing VIA C7 CPU while remaining within the same power range.  Two versions will be made: the L-series for mainstream desktop and mobile PC systems, and the U-series that provides ultra-low voltage performance for small-form-factor desktop and ultra mobile devices.  Both are pin-to-pin compatible with the C7, meaning hardware upgrades should be relatively straightforward (for manufacturers, at least).

VIA are claiming that the processors are not only frugal when it comes to power-demands, they're capable of satisfying latest-generation applications.  The first 64-bit, superscalar, speculative out-of-order processors in VIA's x86 range, they're saying the Nano is content with Blu-ray Disc HD video playback and the latest PC games.  Initial production versions of the 1.0GHz Nano will have a maximum Thermal Design Power (TDP) of 5 watts (and an idle power of 100mW), scaling up to 25.5 watts for the 1.8 GHz Nano (500mW idle power).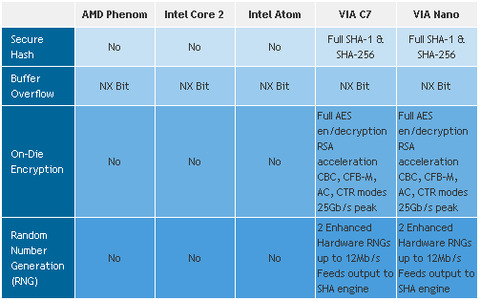 The company is currently shipping the Nano to OEMs and motherboard manufacturers, with systems based on the processor expected in Q3 2008.  VIA recently announced its latest mini-note reference design, the OpenBook, which presumably could be fitted with the new processors.  However they are yet to comment on the possibility.