Vertu returns from bankruptcy with $14k phone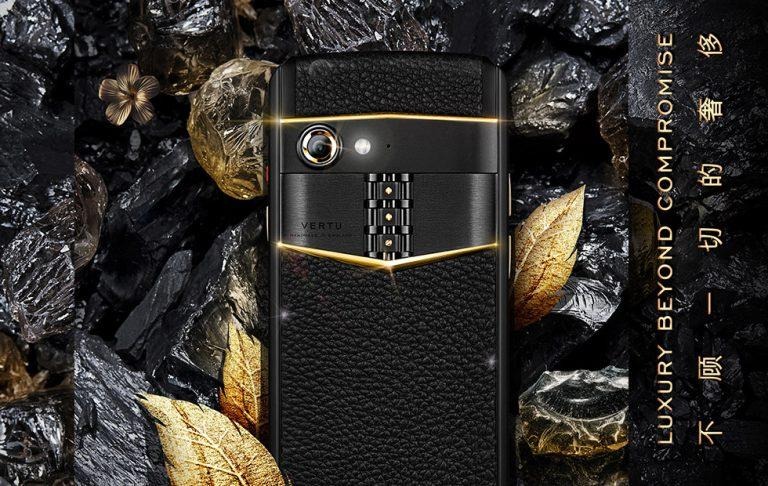 Vertu has a new Android smartphone, and they've priced it at around $4,000. It would seem that their brush with bankruptcy has not changed their tendency to think top-tier, exclusive, high-end, and so forth. The Vertu Aster P costs a lot of money because the Vertu brand positions itself as a high-end luxury hardware creator – certainly not because it can do anything technical a $300 phone can't match.
This company believes its appropriate to create a smartphone with a grade-five titanium frame and a 4.9-inch display covered with 133-carat sapphire crystal glass. This phone's display is AMOLED, which is good, but it's only packing 1920 x 1080 pixels. That resolution which could be good... if you're not all about having the best-possible panel on the market.
This phone does not have the latest version of Android, instead running Android 8.1 Oreo. It's running a mid-range processor released in the year 2017, a Qualcomm Snapdragon 660, with 6GB of RAM, with 128GB internal storage. There's a single camera up front and a single camera around back.
SEE TOO: This is why Vertu died
The back-facing camera is 12-megapixels large, while the front-facing camera is a 20-megapixel unit. So don't be shocked to find your selfies looking better than your backside pics. There are several different versions of this smartphone coming to market, several of which use real animal skin to form their exteriors.
The back panels of these beasts are covered with lizard leather or crocodile leather. There are several versions in the least-expensive Baroque series: blue, brown, black, and orange, all for $4,200 apiece. Black jade and white versions are in the Gothic series and cost closer to $5,100. The most expensive, elite, luxurious version comes in gold, and will cost you $14,120 USD.
Also this phone's backside has gull-wing doors. The doors open up to reveal a micro-SD card slot and the signature of the creator. You know what other smartphone has a gull-wing-like door on its back? The CAT S60.