Vertu Constellation Ayxta $7k+ cellphone gets unboxed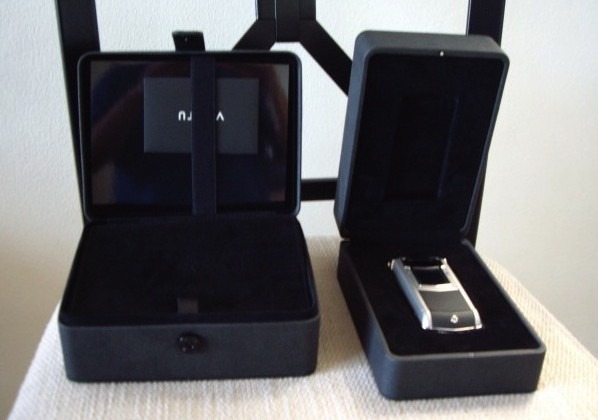 What does over $7k's worth of cellphone get you?  If you're looking at the Vertu Constellation Ayxta then the answer is plenty of stainless steel, leather, a 2.4-inch HVGA display and the sort of functionality you'd be able to find on a basic Nokia.  That's because the Constellation Ayxta falls under Nokia's "luxury" wing, and now we know of at least one person who has bought one, Drew over at Gear Diary.
Since most of us probably won't ever get to experience Vertu ownership, he's shared the unboxing too.  Everything is packaged in multiple leatherette boxes, and since the Constellation Ayxta is a quadband WCDMA device there are a fair few different travel adapters in there too (though, strangely, no US plug, despite there being some US 3G support).
Bizarrely, this isn't even the most expensive version of the phone: you can also get it with black ceramic keys for a "quite substantial" price difference.  The MRSP for the Vertu Constellation Ayxta is apparently AUD$8400 ($7,720), though Drew reckons he managed to haggle that price down with the salesperson at the Vertu store.