Vertu Aster gives the UK yet another luxurious option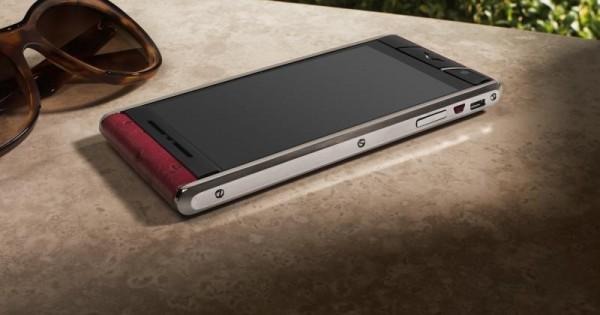 Calling it the quintessentially English smartphone, Vertu has launched the Aster, boasting of the meticulous care of a single craftsman, the finest materials, and an appropriately extravagant price tag. But unlike many luxury smartphones of days past, the Vertu Aster's beauty surprisingly isn't just skin deep.
As far as smartphones go, the Aster is actually a decent, somewhat high-end device. Running inside is a 2.3 GHz quad-core Qualcomm Snapdragon 801. Though the RAM size is unknown, internal storage is noted to be a large 64 GB. At a size of 4.7 inches, the screen is able to boast of a resolution of 1080p pixels. The 13 megapixel rear camera, paired with twin LED flash, is said to be Hasselblad-certified. It supports the Qi standard for wirelessly charging its 2,275 mAh battery. And to top off the surprises, it is actually running the latest Android 4.4 version. The speakers even boast of Dolby Digital Plus technology.
Externally, the Vertu Aster is, of course, designed to impress, employing a mix of leather and titanium to give off a more than premium look. Compared to the Signature Touch's more "masculine" lines, Vertu is selling the Aster as something a bit softer and more unisex in appeal. And to protect the usually delicate face of the smartphone, a 5.1-inch sheet of sapphire crystal glass decks the front. The Aster can be further personalized by engraving one's signature or monogram when placing the order. And, of course, should you purchase this smartphone, you will have access to Vertu's VIP services that will further enhance your affluent social lifestyle.
Naturally, this all comes with a heavy price, £4,200 ($6,800) to be exact. The Vertu Aster is now available in the UK but a global rollout will soon follow. Interested buyers will be able to choose from a rather wide selection of leather colors, including Onyx Calf, Blush Calf, Lagoon Calf, Caviar Karung, Tangerine Karung, Cognac Ostrich and Raspberry Ostrich.
SOURCE: Vertu