Vertu Signature Touch packs solid specs and sky-high price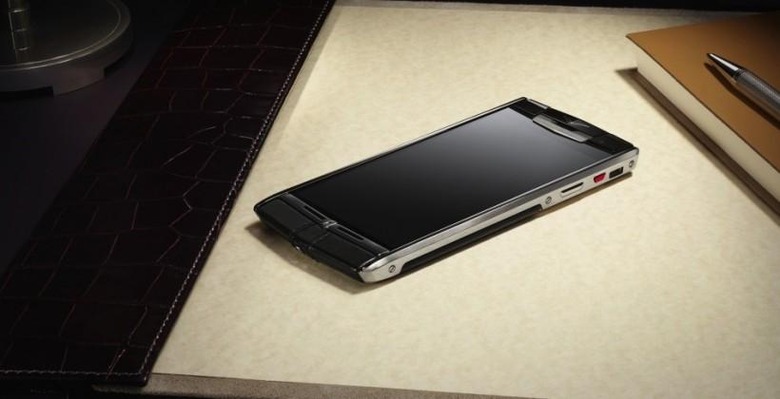 When it comes to Vertu, we've aways been more critical of the average specifications than of the sky-high prices, and the new handmade Signature Touch Android smartphone seems to finally address that. Pairing the company's over-engineered titanium and leather construction with a 4.7-inch 1080p display, Android 4.4 KitKat on a Snapdragon 2.3GHz quadcore, and a 13-megapixel camera, the Signature Touch is for once a Vertu that can compete on hardware, too.
Bang & Olufsen has weighed in with help on the speaker system and Hassalblad on the main camera, and there's also a 2.1-megapixel front camera, 64GB of onboard storage, LTE, WiFi a/b/g/n/ac, and Bluetooth 4.0. Vertu has also opted for Qi wireless charging and NFC.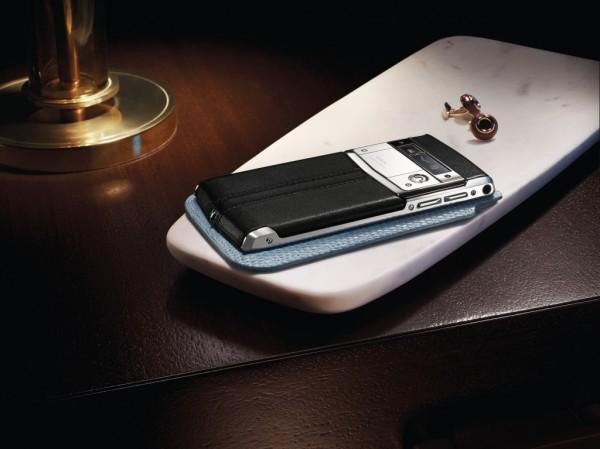 The design wraps everything up in a mixture of titanium, hand-finished leather in a choice of five of colors, and ceramic, while sapphire crystal is used to protect the display.
If you can afford it, you'll find the Signature Touch is actually a great device for 4G travelers, too: it has support for a huge number of LTE bands – 1-5, 7, 8, 17, 20 & 25 – for different networks around the world. Vertu has also inked a worldwide iPass WiFi roaming deal for owners.
Vertu's usual services, like the Concierge personal assistant, are also provided. Of course, this is a Vertu, and so the Signature Touch comes with a suitably outlandish price. Figure on spending £6,750 ($11,300) when the smartphone goes on sale this month.