Verizon's DROID 2015 line leaked with curious details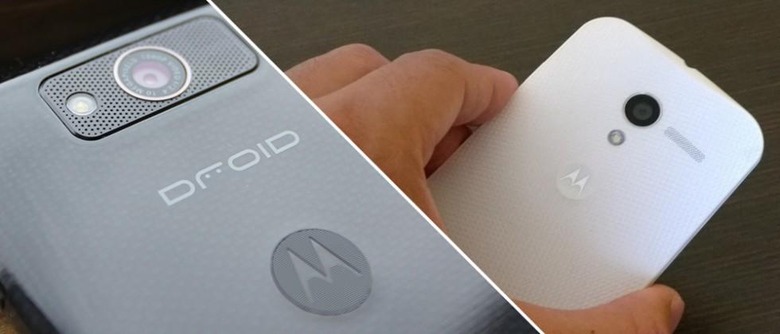 Likely candidates for the whole 2015 Motorola DROID collection appear in a number of leaked documents. These devices will work with Verizon only inside the United States, appearing with code-name Clark for both models XT1578 and XT1097 and code-name Kinzie for model XT1585. These devices will be working with exceedingly sharp displays, one coming in at a DPI (dots per inch) value of 560, the other coming in with 640 DPI. Both devices will – obviously – be coming with Android 5.1.1 Lollipop as well, with Motorola's very small amount of changes on top.
The larger of these two devices will work with a Qualcomm Snapdragon 808 SoC and will have 1440 x 2560 pixels across its display. The smaller device will work with a Snapdragon 810 SoC and will also have 1440 x 2560 pixels across its display.
DROID Larger
Display: 1440 x 2560 pixels, 560 DPI (PPI)
Processor: Qualcomm Snapdragon 808
DROID Smaller
Display: 1440 x 2560 pixels, 640 DPI (PPI)
Processor: Qualcomm Snapdragon 810
This is similar to previous releases of the DROID line, with both machines coming with the same amount of pixels across different sized displays. Expect both devices to get similar battery life, while the smaller fits in your pocket and palm a bit better for one-handed use.
What's strange is the idea that the smaller device – with a more dense display – has a more powerful processor. Generally in these types of situations, both devices have the same SoC under the hood.
Could it be that the smaller, more reasonably-sized device has the better motor to bring it up to speed?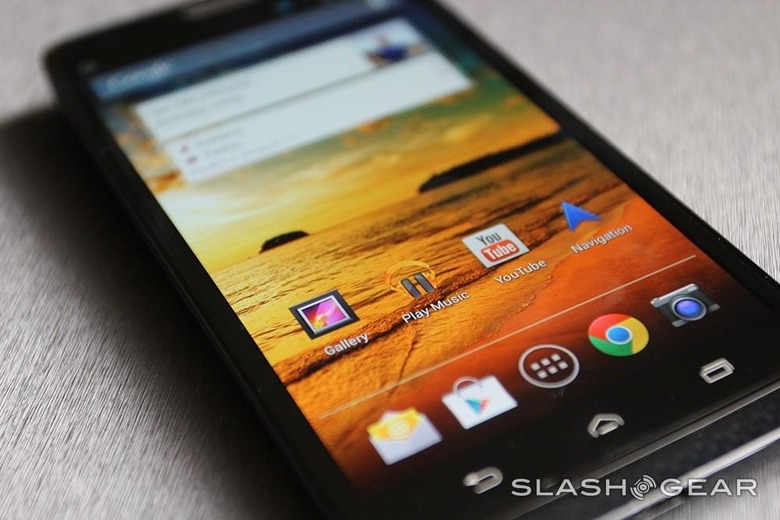 According to AndroidLeaks on Reddit, model XT192A was also once in testing facilities inside the United States, but has now disappeared. As these model numbers are being re-used, it's possible there are between one and three different DROID machines headed to Verizon.
Last year the new Verizon DROID line was released near October, but the DROID line has been known to switch schedules from year to year. We shall see!