Verizon Vehicle promises aftermarket OnStar in 2015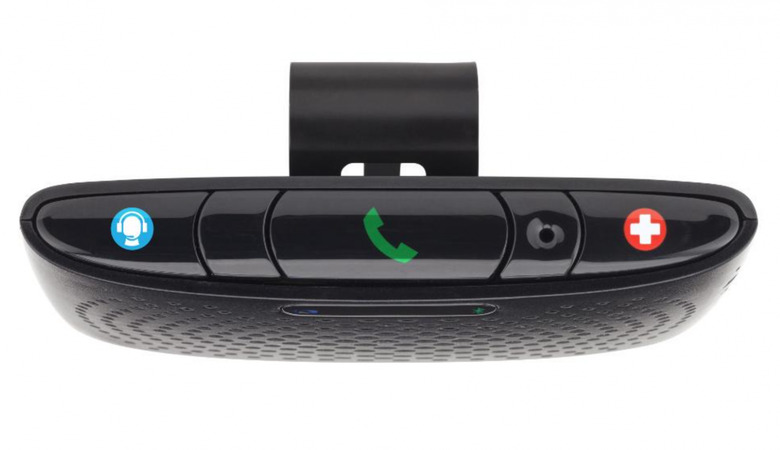 Connected cars may be gradually increasing on dealership forecourts, but Verizon is aiming to get the millions of 4G-free models online this year too. Verizon Vehicle is in effect OnStar as an upgrade, and not limited to GM vehicles: a dongle that plugs into the car's diagnostics port, a companion smartphone app, and the promise of remote fault identification, roadside assistance, and emergency rescue.
The hardware consists of two main parts. First, there's a diagnostic dongle that plugs into the ODB port in the dashboard – similar to how Automatic works – and is then paired with Bluetooth speaker, which is attached to the sun visor or on top of the dashboard.
For those who want the simplest system, there are just three buttons. Pressing the first makes a link with the "member care group" which can see car status, any faults the computer is flagging up, and patch through mechanics and roadside assistance.
A second button is for SOS purposes, intended to be used in emergencies. Finally, there's a button to control the hands-free kit.
Anybody who wants more insight into what's going on underneath the hood can use the Verizon Vehicle app. That translates the "engine warning" light into the actual issue at hand, as well as flagging maintenance reminders, showing where the car was parked, and even gives an early insight into developing issues.
GPS is used for car location, and if the system believes an accident has taken place, it can automatically contact the driver and – if there's no response – dispatch emergency services to them.
Verizon Vehicle will be compatible with every vehicle made and sold in the US from 1996 onward, which altogether accounts for more than 9,000 makes and models, the carrier points out.
Verizon expects Verizon Vehicle to launch in Q2 2015, with subscription pricing to be confirmed closer to that point.