Verizon Samsung GALAXY S 4 Unboxing and Hands-on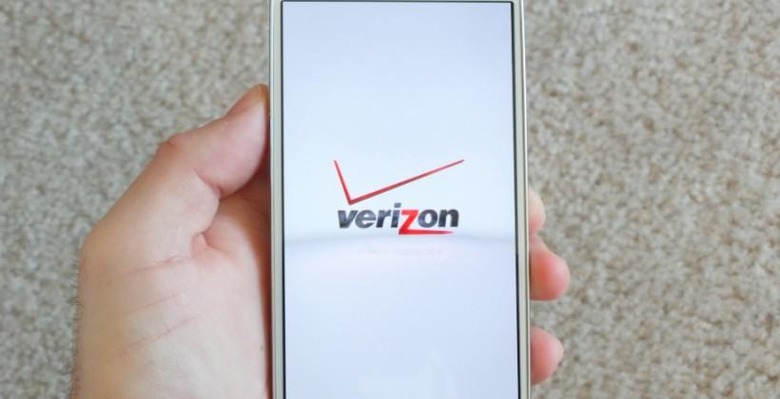 The Verizon version of the Samsung GALAXY S 4 has arrived – and it's surprisingly clean. While the Samsung Galaxy Note II came with a strangely placed Verizon logo on its home button, this device keeps with the common look on its outsides. On the other hand, inside, there's a slightly different situation going on.
The Samsung GALAXY S 4 works with a 5-inch 1080 x 1920 pixels Super AMOLED display, that coming in at 441 PPI. This machine is 5.38 x 2.75 x 0.31 inches and weighs in at 4.59 oz, coming with a hard plastic back and a pane of Corning Gorilla Glass 3 up front.
On this smartphone's right side you'll find a power button in the upper 1/3rd region, while on the left side in the same place you'll find the volume rocker. The front works with capacitive back and menu buttons and a physical home button, while the back works with a 13-megapixel camera and a single LED flash.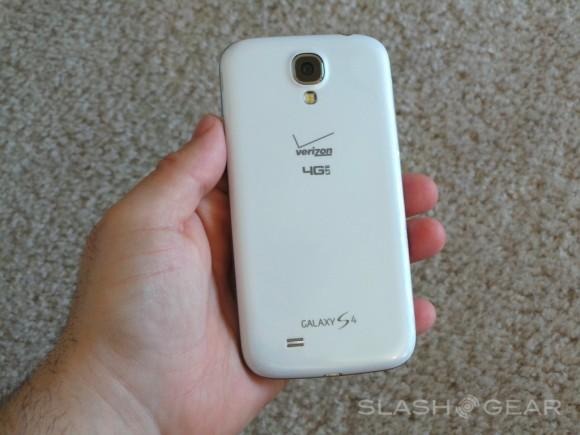 This iteration of the device has a collection of style differences inside compared to the version on other carriers. Little bits and pieces, like moving the toggle for Blocking Mode from the notifications icons collection and pushing it to "My Device" in settings. Apps have been taken away and added too, of course, most of them coming directly from the carrier itself.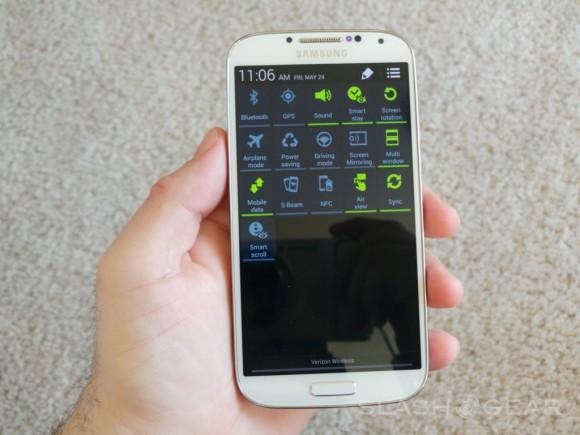 Some other apps that are missing from the Verizon version – for whatever reason – are ChatON, Samsung Apps, and the Samsung Optical Reader. It would seem that Verizon has told Samsung that they'll need to keep their app store out of the mix in favor of Verizon's, while it's unclear why the Optical Reader has been axed. ChatON is anybody's guess.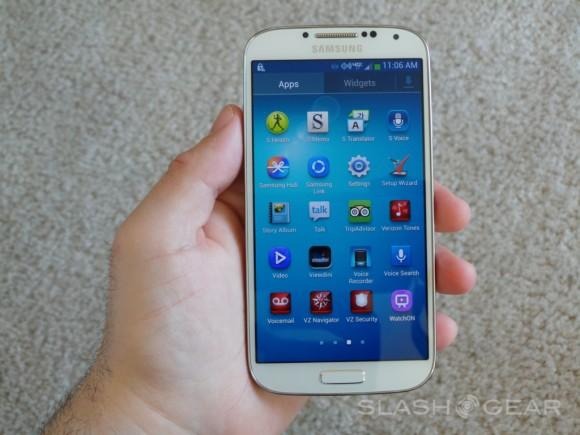 Below the fold you'll notice some of the changes that do take place on many Verizon phones vs AT&T, starting with a long press on the device's Home button. Holding down the GALAXY S 4's Home button will bring up a selection of apps being used for easy switching – this being a standard since Android 4.0 Jelly Bean. Below this, though, Verizon has opted to use text to signify Task Manager, Google, and Close All, where AT&T's model – and others – show icons instead.
Stick around while we review this device and its Qualcomm Snapdragon 600 quad-core processor as well as its dual-recording abilities with front-facing 2 megapixel camera. For those of you that can't wait, have a peek at SlashGear's Samsung GALAXY S 4 Review from its initial release earlier this year – April to be more precise.