Verizon Samsung Galaxy Note 10.1 4G LTE hands-on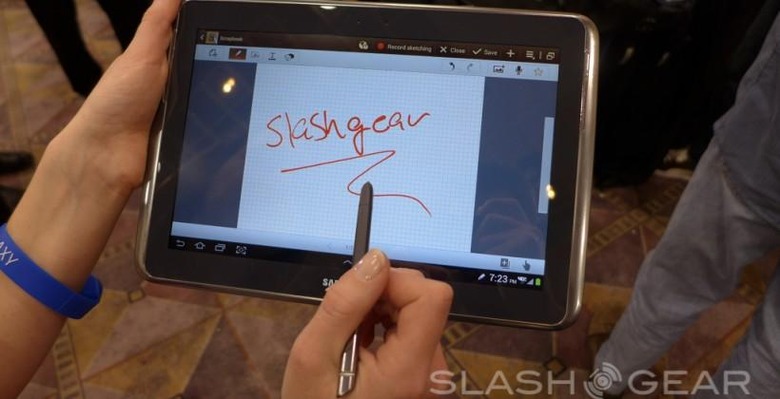 The folks from
Wireless have a new tablet to grace their blazing fast 4G LTE network. That tablet is the popular and versatile Samsung
and its S-Pen stylus. While the content creating device has been available for some time, Verizon leaks show it's coming soon and this is the first we've seen of it. So lets take a quick look.
First off, The Samsung Galaxy Note 10.1 4G LTE on Verizon is nearly the exact same as the original model readily available, only it has a few noteworthy additions we mention in our hands-on video below. For one, the tablet is already updated to the latest Android 4.1.2 Jelly Bean with Samsung's Multi-view multi window mode, as well as allowing complete resizing and dragging.
The original Note 10.1 is still currently on Android 4.0 Ice Cream Sandwich, and doesn't feature the multi-view modes that will be available at launch with Verizon. In case you aren't familiar, this allows you to browse the web while viewing an email. Or watch YouTube while replying to that pesky boss all with ease using the full 10.1-inch screen and Android multitasking. Check it out below.
Now for the details, since you should all know plenty from our
. Verizon's 4G LTE packing edition rocks Android 4.1.2 Jelly Bean, has multi-view window modes, as well as all new photo editing tools. Verizon hasn't confirmed much at this point, but Samsung states it will be available later this month. No details on pricing at this point but we've reached out to Verizon and will update accordingly.