Verizon really wants you to trade your iPhone for a Google Pixel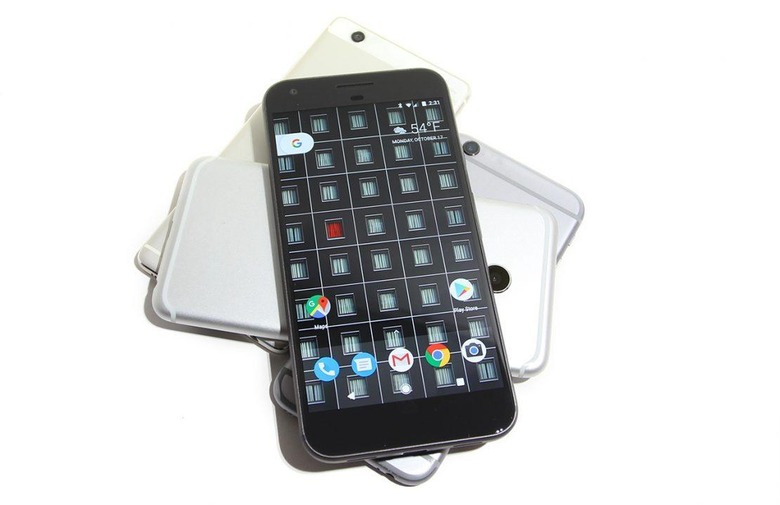 You can grab the Google Pixel and Pixel XL phones from Verizon Wireless now, and you'll get up to a $300 credit for your new phone. Only some phones are eligible for that $300 credit, of course, included among them being the iPhone 6 and iPhone 6 Plus, Samsung's Galaxy S6, S6 edge, and S6 edge+, the Note 5, LG V10 or G4, and the HTC One M9. The Daydream VR headset is also available from the carrier.
Google's newly launched Pixel phones aren't the cheapest on the market — you'll pay about the same as you would for a new Galaxy phone, for example. The 32GB version of the Google Pixel retails for $649.99 USD, and Verizon is offering it with a $27.08 USD monthly device fee. The 128GB Pixel, meanwhile, costs $31.24 USD per month.
Google Pixel XL Review: Android embodied, for better or worse
If you'd rather the larger of the two phones, the Pixel XL, you'll be paying $32.08 USD for the 32GB version and $36.24 USD per month for the 128GB version. The Pixel's related VR headset, the Daydream View, is also available through Verizon for $79.99 USD. With it, you can use the Google handsets to view content akin to how the Gear VR works with Galaxy phones.
The Pixel phones are available in three colors through Verizon: Really Blue, which is obviously the very blue version, Very Silver and Quite Black. The Pixel sports a 5-inch FHD 441ppi display, while the Pixel is larger at 5.5-inches with a 534ppi WQHD display. There's a lot to like about the phones, all of which we've detailed extensively in our Google Pixel tag portal. Check out the timeline below for more!