Verizon offers users 2GB of data to try Android Pay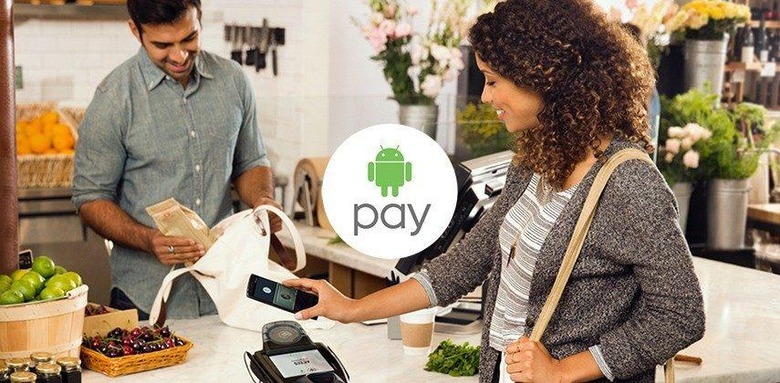 In this age of smartphone dominance, data caps from mobile carriers can be a real pain. Anytime a large chunk of free data is offered, customers should take notice. This is exactly the case for Verizon users, as the company just announced a promotion that will reward them with 2GB of free data at no charge. It's available to anyone with an Android device that supports Android Pay, and all they need to do is try out the contactless payment system three times.
Here are the details: Starting today, 1GB of free data will be given after the first use of Android Pay. It doesn't matter what you buy or how much it costs, just use Android Pay to pay for it. After making mobile payments with it two more times, another 1GB of data will be awarded.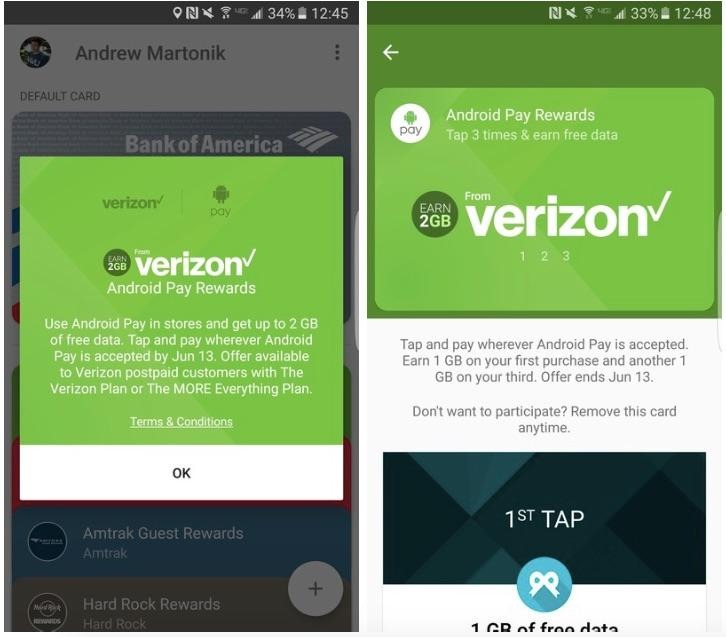 While the promotion is drop-dead simple to participate in, there are a few requirements, of course. First off, the free data is only offered to postpaid customers on the Verizon plan or More Everything plan. Second is that the 2GB of data will be good for two billing cycles, but it will need to be used before July 13th, or the remainder will be lost.
The promotion is running until June 14th, so the Android Pay payments need to be made before then. Overall, it sounds like a pretty good deal, especially if you already use Android Pay, and if you haven't tried it yet, 2GB of free data is a great incentive to give it a spin.
SOURCE Verizon