Verizon Nokia Lumia 2520 release goes off-contract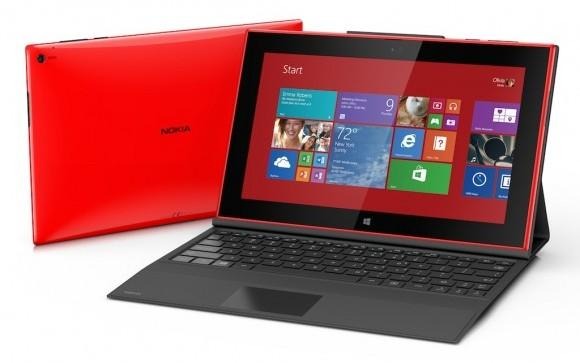 The very first modern Nokia tablet will be arriving in the form of the Nokia Lumia 2520, and it'll be hitting both the likes of AT&T and Verizon here in the United States. With Verizon, the tablet has been announced today as coming on the 21st of November and offered in both on- and off-contract iterations. While this is not a first for tablets going off-contract with the carrier, it's unique in that the idea is being presented so up-front.
With the Nokia Lumia 2520, Verizon is bringing Windows RT 8.1's touchscreen interface to the market with 4G LTE on a tablet that'll be coming in two colors. The black version you'll be able to find with AT&T while the red version is reserved for Verizon, both versions working with their own unique connection to 4G LTE.
The pricing on this device is the same on Verizon as it is on AT&T initially. This means you'll be seeing it for $399.99 USD attached to a 2-year data contract or $499.99 without a contract as such. Besides the possibility of carrier-unique app additions, these tablets will only have their exterior color to differentiate between one another otherwise.
This device will be appearing with a 10.1-inch Full HD display with 650 nits of brightness and (internationally) a white or a blue back as well. Inside is a Qualcomm Snapdragon 800 quad-core processor and you'll be rolling with an 8,000mAh battery for 8-10 hours of runtime. Have a peek at our full hands-on and wait for the full-powered review, soon!