Nokia Lumia 2520 heading to AT&T later this month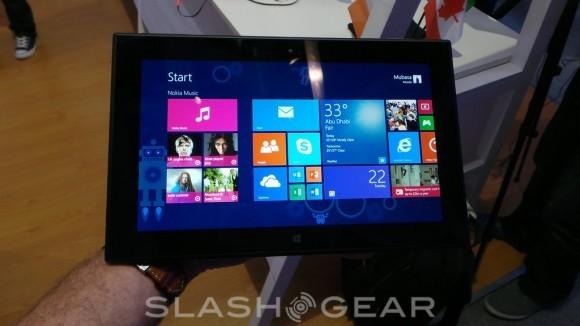 Nokia confirmed the Lumia 2520 tablet with Windows RT last month. At the time they offered details on the tablet itself as well as the price. We were expecting Nokia to release this in the US sometime soon, and it looks like those details have just been made official. The Nokia Lumia 2520 tablet is coming to AT&T on November 22nd.
AT&T will have this available at $399.99, which means signing a two-year agreement. Those looking to avoid the long term commitment can also opt to shell out an additional $100, bringing the price up to $499. In addition, AT&T also has a bundle package for those also looking to grab a Nokia smartphone. In this case the tablet will drop to $199.99 when purchased along with a Lumia 925, Lumia 1020 or Lumia 1520.
As for the tablet itself, as we learned last month, that means a 10.1inch Full HD, 32GB of internal storage, a microSD card slot and Windows RT 8.1 The Lumia 2520 also has an 8000 mAh battery which is said to be able to provide up to 11 hours of run time. Furthermore, Nokia has said the battery can reach an 80 percent charge in just one hours time. There is also a 6.7 megapixel rear-facing camera with ZEISS optics.
Coming as expected, the Lumia 2520 has built-in Microsoft Office and Outlook and also has some other pre-installed software. Those other items include Dragons Adventure, Nokia Storyteller, Nokia Video Director and Nokia Music as well as HERE Maps. Aside from the pricing mentioned earlier in the post, AT&T will also have the Lumia 2520 tablet available under the Next program for $25 per month with no down-payment.
Lastly, those curious about the Nokia Lumia 2520 tablet may benefit from some of our earlier coverage which included some hands-on time.
SOURCE: AT&T