Nokia 2 V is a $70 Verizon Android Oreo Go phone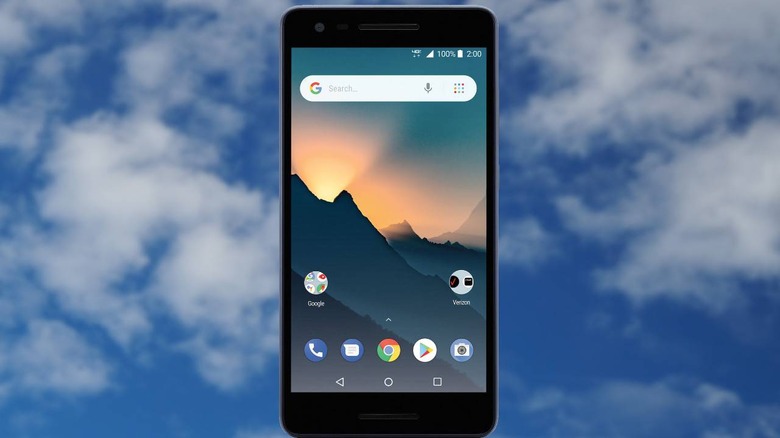 HMD promised a new range of affordable Nokia Android phones for US buyers, and now they're delivering on that promise with the first Verizon smartphone. The Nokia 2 V may not cast too great a shadow on the Samsung Galaxy S10 this year, but at a fraction of the price of most flagship phones that may not matter.
It's the first of HMD's Nokia-branded devices intended for the US market to arrive, in this case as a Verizon prepaid handset. That means no contracts or credit checks, nor activation fees. Just the $69.99 of the Nokia 2 V.
Your seventy bucks gets you a 5.5-inch HD display, flanked with stereo front-firing speakers. Android Oreo Go Edition runs on a Qualcomm Snapdragon 425 (MSM8917) chipset paired with 1GB of RAM and 8GB of storage. Happily there's also a microSD card slot to add to the latter.
On the back there's an 8-megapixel camera, while the front sports a 5-megapixel camera. The Nokia 2 V's real selling point – beyond the price – though is probably the battery. HMD has found space for a 4,000 mAh battery, which it rates as delivering up to 10 hours of usage or a whopping 35 days of standby.
It's also compatible with 5V/2A chargers, for swifter recharging times. The downside is that you're looking at a microUSB port to charge with, frustrating if the rest of your gadgets use the newer USB-C.
Android Oreo Go Edition is a relative rarity in the US still. Targeted for the most part at markets where buyers can't typically afford the sort of flagship hardware we see in the cutting-edge Samsung, Google, and LG devices, it's a stripped down version of Android tailored for more conservative specifications. That includes both the core OS and the apps it runs.
On the one hand, Android Oreo Go Edition has been pared back to trim out some of the bloat. Go-specific apps, meanwhile, have also been put on a diet: they require less space to install, should still run swiftly on lower-speed processors, and are smaller to download, too. That pays dividends if you're trying to manage with a smaller data allowance.
Indeed, Google expects Android Oreo Go Edition phones to be as cheap as $30. Clearly this Verizon Nokia 2 V is more expensive than that, but then again you're getting slightly better specifications – for features like the camera and battery – than other Go Edition devices we've already seen on the market. Those wanting a more basic device which won't break the bank, however, might find plenty to like here.