Verizon Moto X Available Online First: In-Store In Coming Weeks

The Motorola smartphone known as Moto X is not going to be available from Verizon in-store for a while – "in the comping weeks" they're suggesting today. Meanwhile Verizon has let it be known that the device will be available online starting on the 29th of this month – you'll just have to sample its abilities in the rest of the DROID series in-store or through one of SlashGear's several hands-on experiences.
Of course there's always the original Motorola Moto X Review, if you please. This device takes what the DROID Ultra presents and brings it in a slightly different configuration. While you'll have a larger display on the DROID Ultra, you've got on-screen buttons with the Moto X. While you've got a rubbery plastic back on the Moto X, a slightly more slippery experience awaits you on the DROID Ultra.
See SlashGear's DROID Ultra vs Moto X article to see the full power of the two devices in battle with one another on the big red carrier here in the United States. Meanwhile you'll be glad to know that release details have not changed with respect to the price – the Moto X will still be $199.99 attached to a 2-year contract.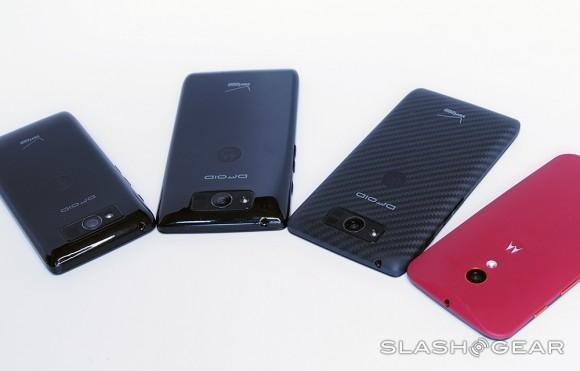 At the moment, Verizon has not release details pertaining to Moto Maker. This means you'll be working with the all-white or all-black iteration of Moto X with the Verizon logo appearing on the back of the device. This machine works with the same software and abilities as any other carrier Moto X, save the Verizon-added apps that come with essentially any Verizon smartphone you purchase today.
Have a peek at the Moto X timeline below for more information on the device itself, and let us know if you'll be partaking later this month.