Verizon LTE LG Android smartphone spotted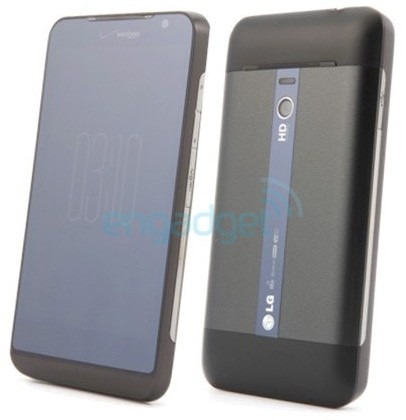 An upcoming LG Android smartphone has been spotted, and it seems it will be in rare company: according to the logos, the big-screen handset will support LTE on Verizon's upcoming 4G network.  The unnamed device is, according to Engadget's tipster, a future high end Android phone for Verizon" and will support HD video capture and, judging by what looks to be a front-facing camera, video calls.
The phone is looking like it will be one of the roughly six devices Verizon has confirmed will be launched at CES 2011, taking advantage of their fledgling 4G network that by then will be slowly spreading across various US markets.  The carrier promised big-name OEMs and distinctive handsets, and this mirror-screen LG certainly fits the bill.
[via Android Community]