Verizon LG Spectrum leaked, 1.5GHz dual-core, 4.5-inch HD display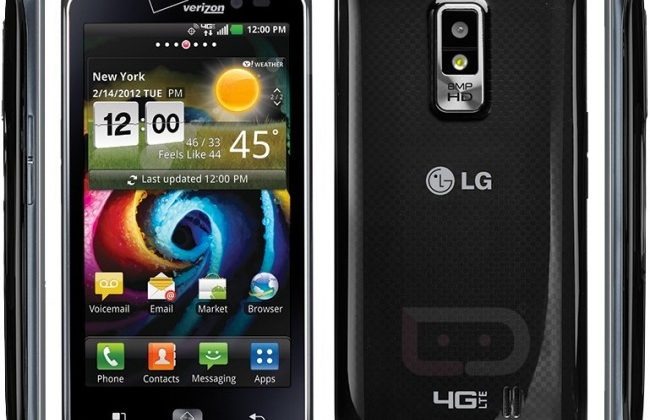 The entirety of a press release has leaked for the upcoming 4G LTE device by the name of LG Spectrum, an Android device made with high definition content and speed in mind. What's inside is no less than the highest grade set of specifications, starting with a 4.5-inch True HD IPS display complete with Gorilla Glass (maybe Gorilla Glass 2?) and a 1.5GHz dual-core Snapdragon S3 processor. According to whoever leaked this device to Droid Life, we'll almost certainly get a much closer look at this device next week at CES 2012, or later in the month without a doubt.
This handset runs with 1GB of RAM, 4GB of built-in storage and a microSD card slot that has a 16GB microSD card pre-installed. This device will contain a massive 1830mAh battery out of the box with an optional 3000mAh extended battery available for purchase separately at launch. Swype will come pre-installed, Bluetooth 3.0, mobile hotspot for up to 10 devices, and an 8 megapixel camera on the back with the capability to film 1080p video is also included. This device is running Android 2.3 Gingerbread with a modified user interface from LG, and it's not yet confirmed to be using Google search or, like the LG Revolution, Bing.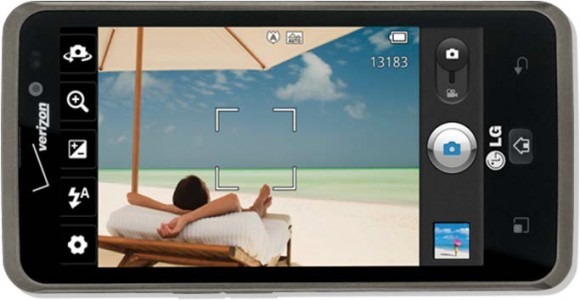 That'd be kind of nasty, if I do say so myself. That said, the camera app looks decent, and the device looks like it's certainly an improvement over LG's last effort on Verizon. Time to trade in your Revolutions, folks, for a much more clean design. No word on Ice Cream Sandwich, of course, and this announcement is, again, not yet official. Seeya next week, LG!
[via Droid Life]