Verizon Kyocera Briagdier marches with Sapphire Shield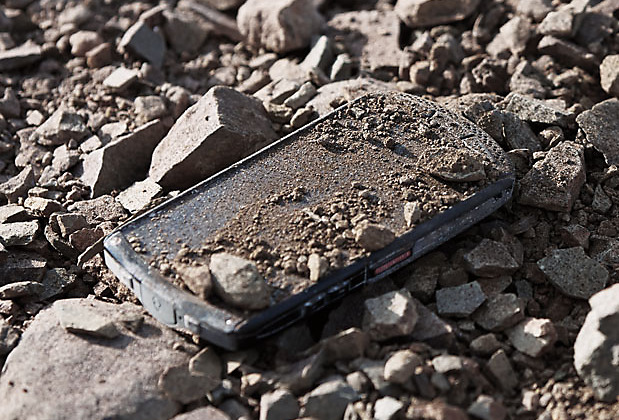 and
has just beaten
to the punch, whether or not the latter actually reveals a sapphire glass-toting
in September. Kyocera's Brigadier smartphone comes with a decent set of mid-tier specs, a near indestructible Sapphire Shield display, and a price tag that may sound too good to be true.
Sapphire glass is the latest darling of the smartphone world. Not even its detractors refute the material's benefits, though it can come at a cost, to both your wallet and the environment. Two weeks ago, Kyocera
that it had something up its sleeves, something that plays to this new industry obsession. It simply called it Sapphire Shield and billed it as an affordable pure sapphire display. It hasn't actually revealed how it managed to pull of what others can only dream of, but now it is showing off the first fruits of its labor.
Kyocera's smartphones are known for their ruggedness, so a sapphire-hardened screen is a perfect match. In theory, only a diamond can cut through sapphire. In practice, it may not be as dramatic, but the Brigadier will be able to survive a screen-first collision with something as hard as a rock. Not even Corning's Gorilla Glass can claim that. At least not yet. But the display isn't the only rugged feature of the Brigadier. You've also got IP68 resistance, helping the smartphone survive accidents involving 6 feet of water, for at most 30 minutes. Then there's military grade 810G rating, for all other forces of nature or man that might want to rip your phone apart.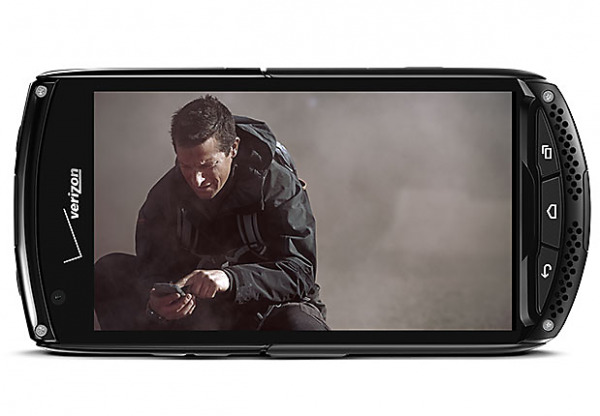 The Kyocera Brigadier, however, is more than just a hardy smartphone. It is also a pretty decent device. The 4.5-inch screen might be small, but you'll be met by 720p HD resolution. The processor is a 1.4 GHz quad-core Snapdragon 400, but the RAM is unusually high at 2 GB. There is only 16 GB of storage and unfortunately the microSD slot is noted to be capable of only supporting up to 32 GB more. Don't expect too much when it comes to digital photography, but the Brigadier at least has an 8 megapixel rear shooter, with LED flash, and a 2.0 megapixel front camera. For connectivity, it has WiFi, Bluetooth 4.0 and NFC. As a bonus, there's also wireless charging onboard, compatible with the Qi standard. It runs Android 4.4 out of the box, though the exact version has been left out.
Now, for all those specs and especially the Sapphire Shield display, you'd expect Kyocera Brigadier to cost an arm and a leg. That it comes with a $399.99 price tag with no contract on Verizon is a pleasant shock. $99.99 if you want to go with a two-year agreement, or $19.99 on EDGE. This puts it on par, if not even higher, than the current generation of mini flagships. The only warts on this smartphone is that it isn't compatible with Verizon's XLTE and that it is available from the carrier exclusively, leaving those on other networks out in the cold.
SOURCE: