Verizon iPhone 4 up for pre-order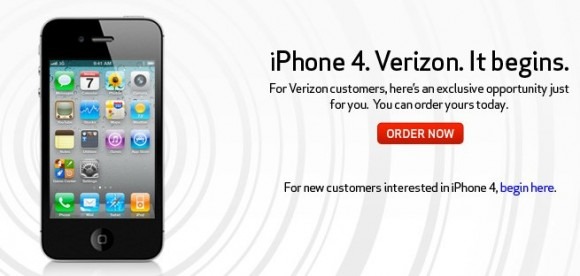 So you've read the SlashGear Verizon iPhone 4 review, you're an existing Verizon subscriber and you've decided to take the plunge: good news, pre-ordering has opened, as long as you already have an account with the carrier. Both Apple and Verizon are now accepting orders, though we're hearing that the carrier's site is already suffering from heavy use.
Pricing – with a new, two-year agreement – is $199 for the 16GB iPhone 4 and $299 for the 32GB iPhone 4, just as you'll pay with AT&T. The plans themselves require both voice and data, with WiFi Hotspot functionality being an optional extra; you can find all the pricing details here.
General pre-ordering for those not already with Verizon will kick off on February 9, with the handsets on general sale (and available for pick-up) from February 10. Apple is warning that supplies are limited, though, so we may well see a sell-out situation.