Verizon Hub E! and National Geographic content announced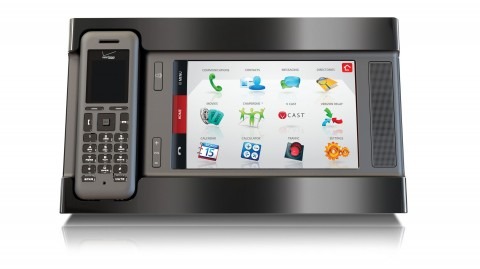 Verizon Wireless have released a mass of new information about the Verizon Hub, which officially launched at the beginning of the month.  We now know that not only will the Hub act as a femtocell - bridging Verizon Wireless cellphone calls across the home broadband connection – but that content from E! Entertainment and National Geographic will be available to view on the 7-inch touchscreen of the "communication command center".  Finally, more details have emerged about the interaction between the Hub and the VZ Navigator GPS service.
The content is all on-demand, and varies by provider.  E! Entertainment are offering daily segments from their E! News, Daily 10 and The Soup shows, while National Geographic will have three channels on the Hub – Kids, Travel and What's New on TV – offering various video clips.  As for the VZ Navigator integration, it basically allows you to find a destination on the Hub and then send that to a Verizon Wireless cellphone; if that phone has a VZ Navigator subscription, as well as basic address details it also has access to turn-by-turn directions.
Of course, all that functionality comes at a price, and Verizon haven't held back.  The Hub itself costs $199.99 after a $50 mail-in rebate, then there' a $34.99 monthly service plan.  You're also required to have at least one Verizon Wireless cellular plan, and since the Hub won't, bizarrely, work as a router, if you don't have one Verizon will happily sell you a suitable device for another $69.99.  Additional handsets cost $79.99.