Verizon HTC Trophy confirmed a World Phone, but won't launch until June?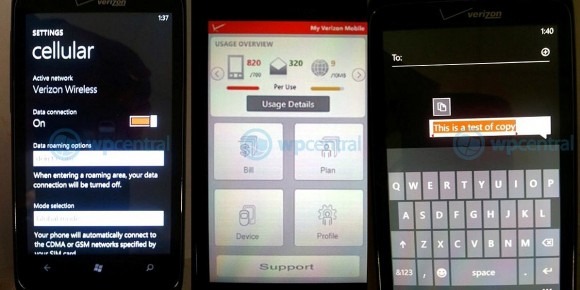 Verizon may well be the last big US carrier to have a Windows Phone device on the market, but going by the latest set of leaked HTC Trophy photos their version may have some advantages over Sprint's HTC Arrive. WPCentral scored some shots confirming what we've suspected since the tail-end of last year, that the Verizon Trophy will be a so-called World phone with both CDMA and GSM connectivity.
As well as having CDMA/EVDO Rev.A connectivity for use in North America, the Trophy will also be able to use the GSM/UMTS networks more prevalent in Europe and elsewhere. Considering the Arrive will be little use beyond WiFi when travelling internationally, that's a big bonus for frequent flyers.
Now for the bad news; according to a Verizon source who is supposedly "involved with the phone," we shouldn't expect to see it launch until June. Previous rumors had pegged a late March release, but according to this new information Verizon is still testing it with its large corporate partners.