Verizon HTC One Max release coming "this holiday season"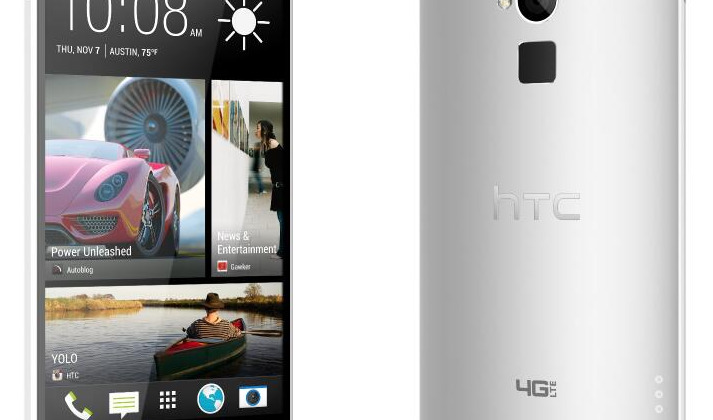 There's little doubt now that Verizon is switching up the way it does business with HTC smartphones, bringing on the HTC One Max not long after the release of the original HTC One. While normally we'd see Verizon carrying a single HTC device of the same caliber, this time around the 4G LTE-toting mobile company is making with a double-down. Have a peek at SlashGear's HTC One Max review to see how very similar to the original HTC One this larger device really is.
The HTC One Max works with a large 5.9-inch display with Full HD – that's 1080 x 1920 pixels across its front face, with two speakers blasting forth with BoomSound technology. You'll notice an absence of Beats Audio branding on this release too – here you'll be working with HTC's own audio processing at last.
The back of this device also has a new square block that represents the company's move with fingerprint sensing. Sliding your finger across this sensor allows you to unlock or lock the device instantly. You'll be able to launch a variety of apps depending on the finger you use to swipe, as well.
This HTC device replicates many of the features of the original HTC One. This includes a back-facing 4-UltraPixel camera, a 2.1-megapixel camera up front, and both 16GB and 32GB iterations. Added to the equation is a new microSD card slot for up to 64GB cards as well as a removable back panel – for access to that card slot as well as the slot for a microSIM card.
Pricing on this machine is yet unknown, but based on the release information for the international edition of the HTC One Max, we'll likely see this machine arrive for right around $600 USD (or more).