Verizon HTC Incredible down to $150 at Amazon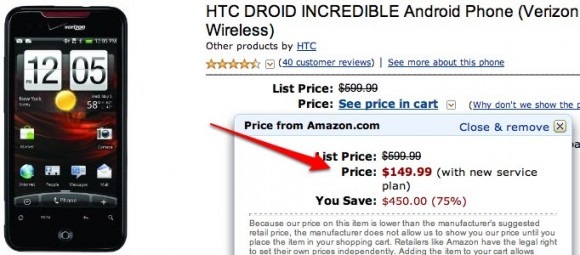 We may receive a commission on purchases made from links.
Persuaded by our HTC Droid Incredible review that the Verizon smartphone is the Android handset for you?  Currently priced at $200 on Verizon's own site, you can save yourself $50 by heading over to Amazon where the Incredible is down to $149.99 (with a new service plan, naturally).
It's worth noting that Amazon only offer two-year agreements with the Incredible, whereas Verizon will let you pick a one-year plan though charge you $269.99 upfront for the handset.  Still, you're saving money over the course of the agreement all the same.  If you have a little extra, we'd point to Verizon's option; if you're more concerned with getting your hands on the Incredible for as little initial outlay as possible, Amazon is the place for you.
[via Twitter]