Verizon Galaxy S III Wi-fi notifications burdon early adopters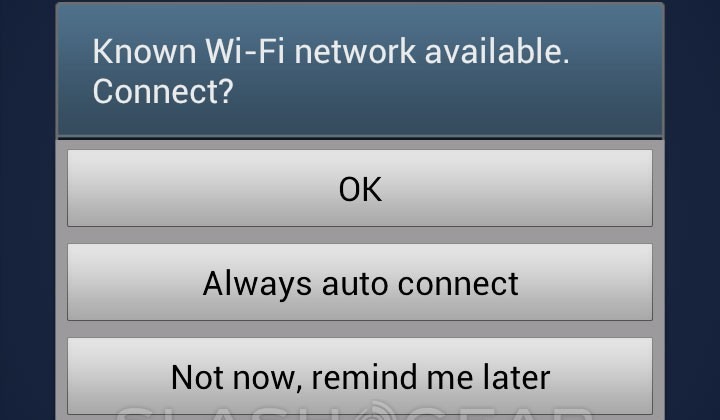 A bug has popped up in early review units for the Verizon Samsung Galaxy S III in its Wi-fi notifications system specifically in the tenacity behind its reminders for the user to work with wireless web when a network is near. Verizon's version of the Samsung Galaxy S III has a feature that gives you the option to be notified if there's a nearby Wi-fi network – simple enough, right? Though the other versions of the Galaxy S III have similar options, Verizon's is the only with the feature that has no option to turn off – this resulting in no less than a pop up window that appears multiple times a day or more.
What you see below is the option inside the Verizon Galaxy S III's Wi-fi settings which allows you to turn on the "Notify me" feature we've been speaking about above. Though it would seem simple enough, Verizon has implemented it in a way that does keeps it on even when it appears to be shut off. Whenever the device detects a Wi-fi network anywhere, at any time, it sends up an alert that requires you to select an option.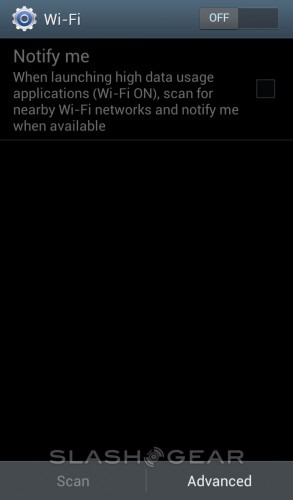 This set of options only allows you to attempt to connect, to select "always" connect, or to say no, but to remind you later. There is no "never" option, and again, this pop-up occurs quite frequently. In addition, when you do have "always auto connect" selected, the device certainly does connect – but if it does not know the password to any wi-fi networks around you, your phone will be stuck with no data at all – this feature shuts your mobile data off and continues to search for Wi-fi in vain.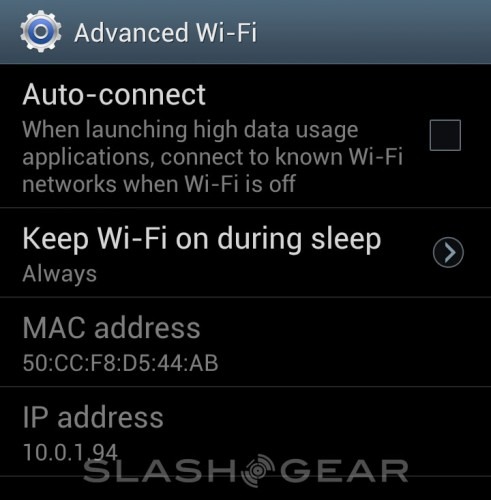 We've reached out to Samsung on the matter and have also spoken to Verizon, who are investigating the matter now. Meanwhile have a peek at the rest of our hands-on experiences with the Samsung Galaxy S III in all of its iterations!
Also note: AT&T's version has a notification, but it sits in the notifications pull-down menu instead of popping up, and never disconnects you from your mobile data unless you've got a solid connection to Wi-fi and do not need a password to do so. The HTC DROID Incredible 4G LTE has also been reported as having this bug live in effect.