Verizon made headlines along with Apple earlier on today by announcing the iPad – together with a MiFi – would be arriving in the carrier's stores on October 28th, but it's another of the operator's mobile hotspots that has landed on the SlashGear bench today. The Verizon FiveSpot is a battery powered modem capable, like other mobile hotspots we've seen, of sharing that one connection with a number of WiFi-connected clients, like notebooks, PMPs or, yes, Apple's iPad. First impressions and more after the cut.
It's hard to innovate in the mobile hotspot market right now; that is, unless you want to step up to 4G networking like Sprint's OverDrive, and in the absence of their yet-to-launch LTE network Verizon are sticking with EVDO Rev.A for domestic use. However, unlike the MiFi 2200, the FiveSpot also packs an HSPA modem for use on GSM/WCDMA networks; that means travelers to Europe and other destinations can still get a data connection, though of course roaming data rates are significantly higher than Verizon's domestic rates.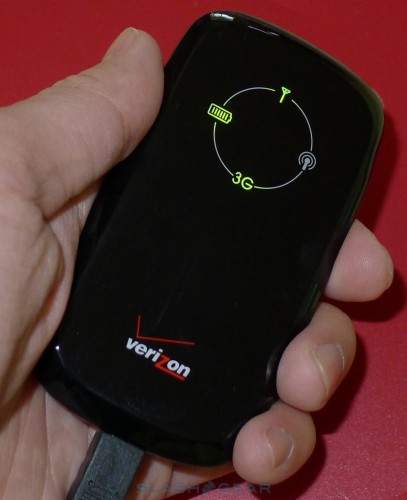 Up to five WiFi clients can be connected to the FiveSpot at any one time. The hardware itself is minimally designed and, like a smoothed-off pebble, drops neatly into a pocket or bag. There's no status display, but you do get four indicators for signal, battery, 3G and WiFi. Turn it on, and it worked with our test Mac out of the box, getting us online and surfing in seconds.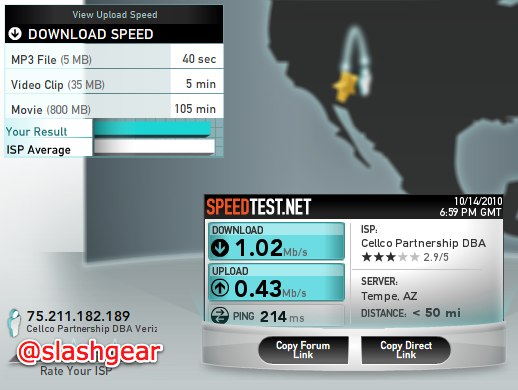 We'll be running tests on battery life and general performance over the next few days, in time for the full SlashGear review, so until then enjoy the unboxing gallery.