Verizon FiOS TV App Lands On Samsung Smart TV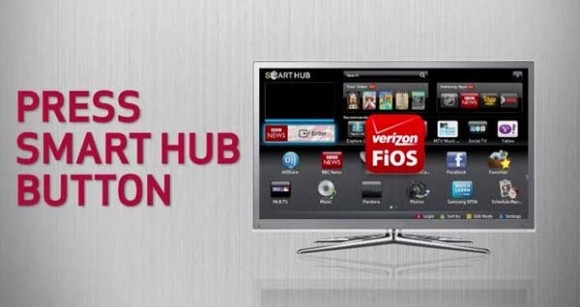 Back in January, we heard that Samsung and Verizon were teaming up to bring a FiOS TV app to Samsung's line of smart TVs. The app would mean that subscribers to FiOS TV wouldn't need a set-top box to access their content; they can simply launch the app. That would make for a much less cluttered entertainment center and give room for more devices near the TV.
Since the announcement that the app was being worked on back in January, we haven't heard much about what was going on with the app. As of this week, Samsung has announced that the FiOS TV app is now available for download and installation on 2012 model Samsung smart TVs. The app can be downloaded via the Samsung Smart Hub.
Owners of compatible Samsung Blu-ray players can also download the app and access FiOS TV content. The app is offered for free on all supported platforms without requiring a secondary set-top box. It allows access to 26 different channels as of now. The channels include CNN, MTV, HBO, TBS, TNT, Food Network, and HGTV.
The channels are only available if the subscriber is paying for a package that includes the networks. The app allows users to access over 20,000 different movies and TV shows available each month through Flex View, which is an on-demand movie service. The app also has parental lock options requiring a PIN number to access mature content and to authorize the rental or purchase of on-demand content.