Verizon family data plans may be launching soon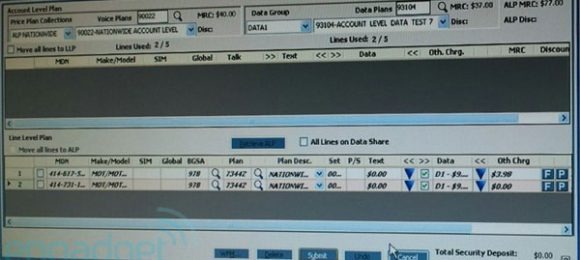 Verizon may finally be launching its long teased family data plans, according to a tip received by Engadget. The tipster sent in screenshots of Verizon's internal account management application, which were part of employee training material on the updated system. The images reveal the addition of new "account level data plans" that appear to have a base charge plus a $9.99 per additional line charge.
Verizon already offers shared family plans for talk and text, but has yet to extend that to data plans, requiring each device to have its own separately metered data service. Since at least May, the carrier has been hinting at offering family data plans with Verizon CEO Lowell McAdams confirming last month that the shared data plans should arrive in 2012.
However, no other details have been revealed about Verizon's family data plans and when exactly we can expect to see it launch. But with more and more people requiring data service and having multiple devices that require data service, it will sure be a welcome offering. Not only can all users on one family account share data, but individuals with multiple devices may also be able to sign up for one data account to take care of them all.
[via Engadget]