Verizon Ellipsis 8 takes another shot at budget tablet market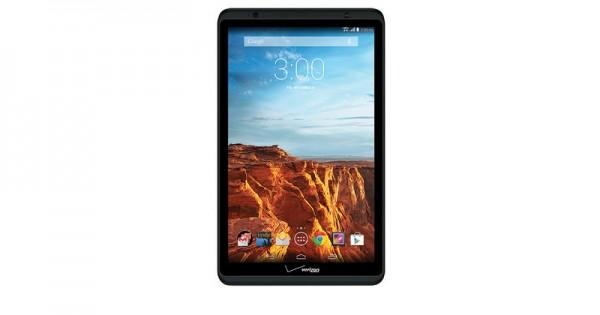 Continuing a tradition it set last year, Verizon is outing the next iteration of its self-branded tablet, appropriately named the Ellipsis 8. Aside from the increment in number and, therefore, in size, the tablet represents a rather minor upgrade from last year's Ellipsis 7 model. Of course, hardware specs alone aren't the main focus of this mid-range tablet. The Ellipsis 8, in particular, is meant to showcase Verizon's doubly fast XLTE network. The videos you'll be able to stream or download because of that is the cherry on top.
Verizon's PR puts a Full HD on the Ellipses 8, but in truth, the 8-inch screen only goes just a bit over 720p, with a resolution of 1280x800 pixels. The processor too is just a small step up, with an unnamed 1.5 GHz quad-core compared to last year's unnamed 1.2 GHz quad-core. Internal storage has been doubled to 16 GB this time around. The one and only camera, presumably the one on the front, uses a 5 megapixel sensor, good for both selfies and video chats. And the 5,000 mAh battery is sure to give you days of power, especially considering that not so power-hungry hardware on the tablet.
The Ellipsis 8 is one of 20 tablets in Verizon's XLTE-compatible tablet shelf. That's quite a big number though it isn't exactly surprising considering even Verizon is advertising XLTE not as a disruptive revolution but an evolution of current LTE standards. In particular, it claims to double the bandwidth and speed of regular 4G LTE. The catch? It isn't widely available yet and can only be found in certain cities across the nation.
The other, literal, selling point of the tablet is its price tag. But unlike non-carrier branded budget tablets, the Ellipsis 8 costs a bit more at $249.99. That said, those eying this device will most likely not be buying it alone but with a data plan to accompany it. For a limited time, Verizon will be offering the Ellipsis 8 for $149.99 with a new two-year contract, but those on Verizon EDGE can get it for $10.41 a month.
SOURCE: Verizon