Verizon Ellipsis 8 HD tablet launches with Android Marshmallow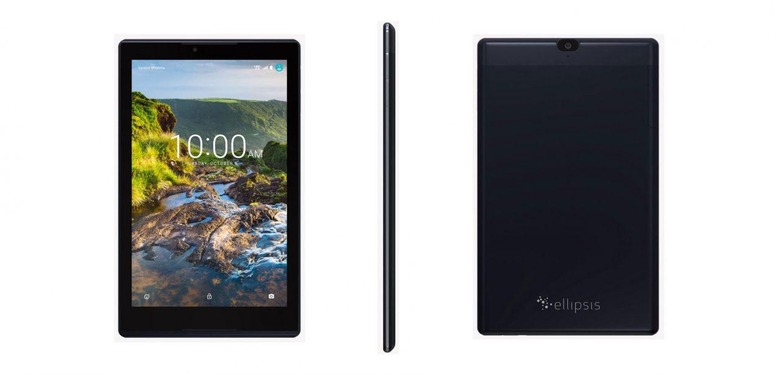 Following a recent leak, Verizon has officially launched the new Ellipsis 8 HD. The tablet boasts a Qualcomm Snapdragon 617 octa-core processor and Android Marshmallow 6.0.1, as well as a relatively inexpensive price tag of $249.99 USD alongside a couple payment options. This is an update to the carrier's previously launched Ellipsis 8, a budget-tier tablet that, unfortunately, has earned modest-to-low reviews in the couple years since launching.
The new Ellipsis 8 HD has an updated design with both gray and dark blue color options. In addition to the Snapdragon 617, the tablet has 16GB of internal storage and support for up to 128GB microSD cards. The battery has a respectable 5100mAh capacity but is, sadly, non-removable. Overall, the tablet weighs just under 12 ounces.
As the name suggests, the Ellipsis 8 HD has an 8-inch display with a 1920 x 1200 resolution (282ppi). There's a 5-megapixel front-facing camera and an 8-megapixel rear camera with an f/2.0 lens and the promise of "zero shutter lag." Verizon says the rear camera can take quality photos in low-light conditions, while the front camera offers a 'selfie flash.'
Other features include a pair of front-facing speakers and 'smart amp technology' for 'full sound,' as well as a 14.5 hour run time per charge and up to 14 days of standby time. While the retail price is $249.99, Verizon is also offering the tablet for $99 with a two-year contract or for $10.41/month for 24 months.
SOURCE: Verizon