Verizon DROID Incredible 4G LTE drops July 5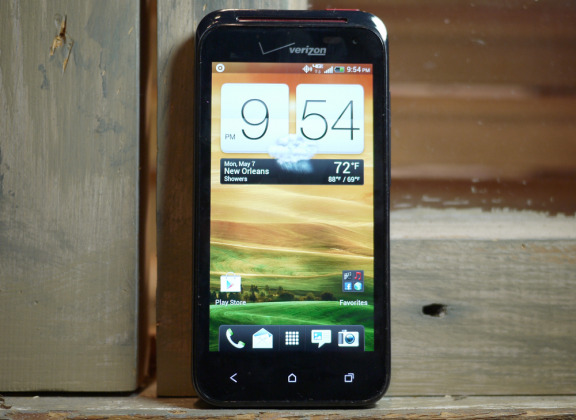 Verizon has confirmed availability and pricing for the long-teased DROID Incredible 4G LTE launched at CTIA, which will hit the carrier's 4G waves come July 5. The new HTC smartphone includes Beats Audio, an 8-megapixel camera, and a 1.2 GHz dual-core Qualcomm Snapdragon S4 processor inside, and while in many ways it's similar to the HTC One S, you do also get a microSD card slot.
Up front is a 4-inch super LCD qHD display, the same as the One S, and inside there's Sense 4.0 running on top of Android 4.0.3 Ice Cream Sandwich. In fact, this is really just a rubbery One S, though that's no bad thing; there's plenty to like about that phone.
Verizon will be charging $149.99 (after a $50 mail-in rebate) with a new two-year customer agreement. You'll obviously need a voice and data plan, and the Incredible 4G LTE's mobile hotspot feature supports up to ten tethered clients.
There's more on the Verizon DROID Incredible 4G LTE – including some benchmarking – in our full hands-on.