Verizon DROID Eris gets cheaper for Christmas at Best Buy Mobile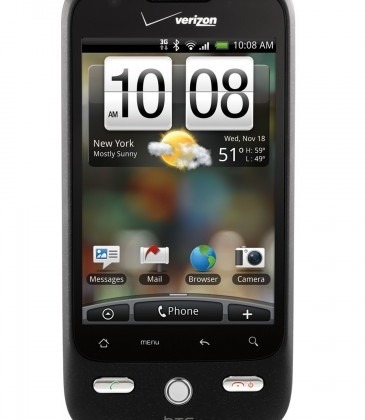 There are lots of cool new handsets on the market right now and with Christmas nearly here, it's not too late to get someone a cool gift. The HTC DROID Eris was unveiled officially last month and it is a cool handset with a touchscreen, 5MP camera and more.
The handset uses the HTC Sense UI and runs Android. Best Buy Mobile has announced a new special deal that is exclusively for Reward Zone members. Base members of Reward Zone can get the handset for $49 with a new 2-year agreement.
Reward Zone Premier silver members can get the device free with a new 2-year contract. The MSRP of the DROID Eris is $99. The handset was $99.99 after a $100 mail-in rebate eon the Verizon network when it debuted.