Verizon DROID 2 and FiveSpot global MiFi spotted; new BlackBerries incoming plus 10.1-inch tablet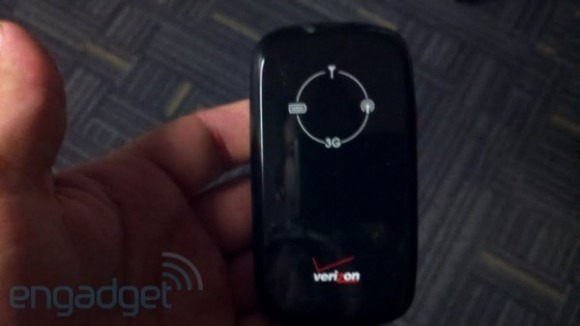 A cluster of Verizon leaks this morning, with fresh sightings of the carriers' upcoming Motorola DROID 2 QWERTY-blessed Android smartphone together with details on a new 'FiveSpot' global WiFi 3G hotspot.  Engadget's tipster also has news on some upcoming BlackBerry handsets, together with a 10.1-inch Verizon tablet.
The Verizon FiveSpot is believed to support up to five WiFi clients simultaneously, like a MiFi, and expected to support global roaming with both CDMA and UMTS connectivity like some of the carrier's higher-spec devices.  No word on pricing or availability at this stage.
As for those two BlackBerry devices, no photos but the source reckons the Curve 3 and Storm 3 are both "possible" releases for the upcoming holiday sales season.  Engadget are guessing that the Curve 3 might be a 9300-variant while the Storm 3 could be the production name for the 9800 Slider.  The 10.1-inch tablet, finally, doesn't have anything in the way of OS or manufacturer listed, so we don't know if it's an Android slate or even RIM's rumored "BlackTab" BlackBerry companion tablet.