Verizon BlackBerry Z10 hands-on and unboxing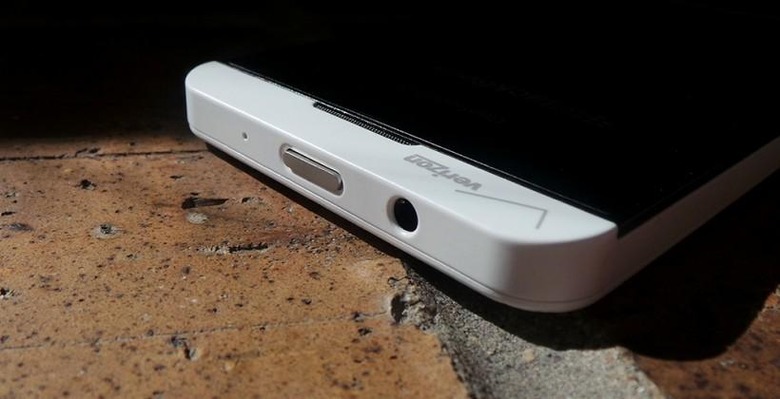 It's finally time to take a peek at BlackBerry 10's first big smartphone presentation here in the United States with the Verizon iteration of the BlackBerry Z10. This device is an all-touch smartphone – that feature a given on most other mobile operating systems, but a relatively new concept for BlackBerry – and works with Verizon's rather speedy 4G LTE network. What we're looking at here on day 1 are just the basics: what's different from the international edition?
In our original BlackBerry Z10 Review, Chris Davies spoke about both the hardware and the software in great detail. Lucky for you, not a whole lot has changed since that device was ready for action nearly 2 months ago. Here with the Verizon version we've only got the addition of big red's 4G LTE connectivity compatibility and a couple of Verizon account apps.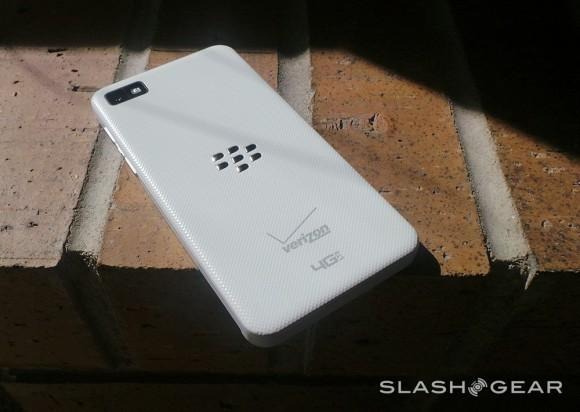 With My Verizon Mobile and Backup Plus Contacts you'll now have the ability to work with your Verizon bill and monitor the data you've used during the month. You'll be able to back up your contact list with Verizon as often as you'd like. And that's it.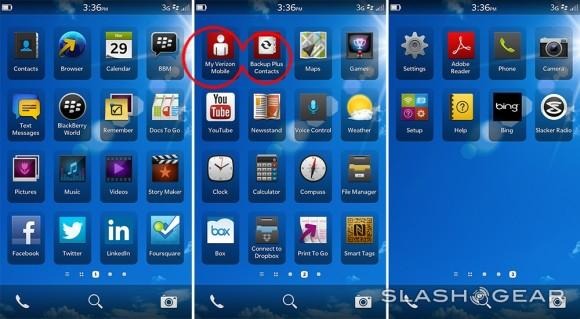 This version of the BlackBerry Z10 uses the same 2 megapixel camera on the front, the same 8 megapixel camera on the back with LED flash, and the same processor under the hood. Inside you'll find the Qualcomm Snapdragon S4 dual-core processor, the same that exists in every version of the Z10 that exists thus far – this same processor is used in such phones as the Samsung Galaxy S III (USA edition), the Motorola DROID RAZR HD, and the HTC One X (USA edition). You'll also find the first, most updated, and only version of BlackBerry 10 mobile OS on the market.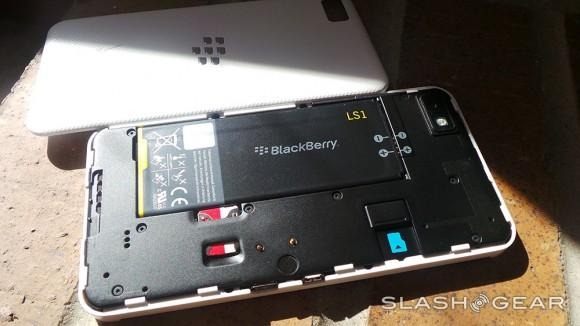 Up front you've got a lovely 4.2-inch 1280 x 768 pixel LCD display, complete with the third-densest pixel arrangement on the market. While the HTC One wins at the moment with 468 Pixels Per Inch, and the HTC DROID DNA is in second (with the Xperia Z and GALAXY S 4) with 441 PPI, the BlackBerry Z10 stands alone as holding the only display on the market with 355 PPI. Of course at that level of density, it's nearly impossible to tell the difference between the lot with the naked eye, but it's always fun to compare!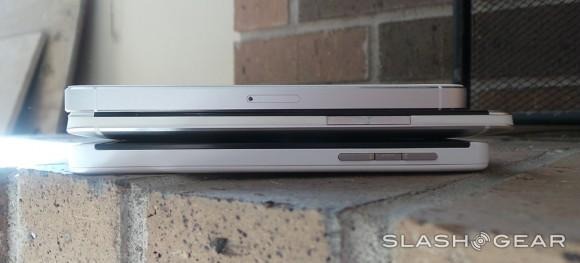 The BlackBerry Z10 stacks up against the HTC One and iPhone 5 – the battle is on!
Have a peek at our hands-on photos above and below, keep your eye tuned to our BlackBerry Z10 tag portal for more information on this device and see the timeline below for our adventures with BlackBerry 10 up to and including this week!