Verizon BlackBerry Storm unlocked for T-Mobile USA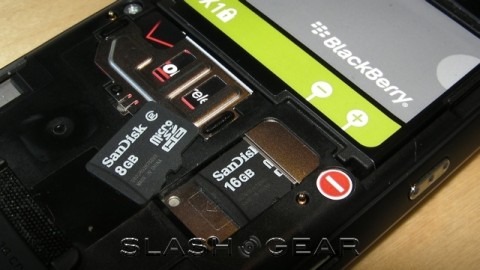 A member of Howard Forums is claiming to have unlocked his Verizon BlackBerry Storm for use on T-Mobile's GSM network.  The process involved sourcing a SIM unlock code from Verizon themselves, then updating the handset's service books with software intended for the BlackBerry Bold. 
The end result is a smartphone that can be used with T-Mobile's 2G voice network and Verizon's 3G data network, though not at the same time.  GSM or CDMA selection can only be switched between, not simultaneously active.  However VZ Navigator reportedly works as usual with both Verizon and T-Mobile's networks.
While unlocking your Storm using a Verizon-supplied SIM code will not affect the warranty, reflashing it with third-party software will likely leave you high & dry should something later go wrong.  That, plus the absence of US 3G compatibility, leaves us not recommending this hack to others.