Verizon BlackBerry Storm Details, Photos Leak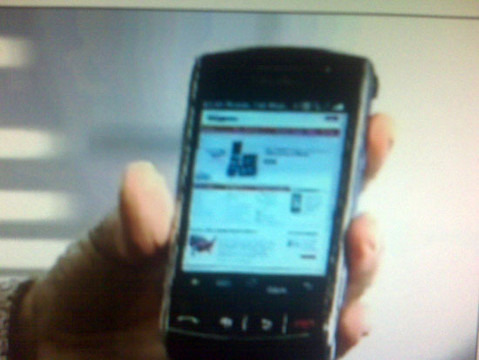 While we wait for the public announcement of Verizon's BlackBerry Storm, the leaks are coming thick and fast.  An anonymous source at the carrier has leaked these images snapped from today's internal webcast, together with hardware details and, after the cut, a Talking Points sheet about the 9530 Storm.  We now know that it has a "revolutionary" touchscreen (with built-in haptic feedback), both EV-DO and GSM connectivity for global use, a 3.2-megapixel camera (that can record video) and a full HTML browser.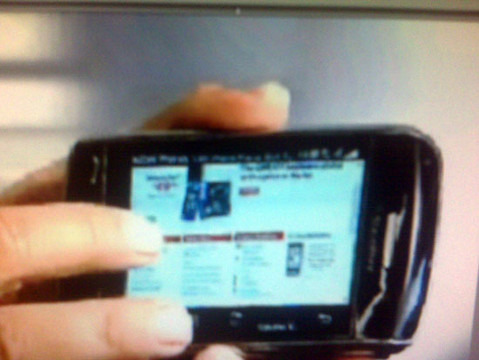 The briefing described the touchscreen as "one of the highest resolution screens on the market today", though no actual specifications were given.  It's uncertain how it might compare to HTC's Touch HD, which has an 800 x 480 WVGA touchscreen. 
There's also visual voicemail and VZ Navigator compatibility.  No word on availability or price, but the carrier has instructed employees that, if customers come in to ask about the Storm, they can inform them "yes, we're getting it and yes, I can tell you about it", suggesting a release sooner rather than later.