Verizon And Vodafone $130bn Deal Reportedly Agreed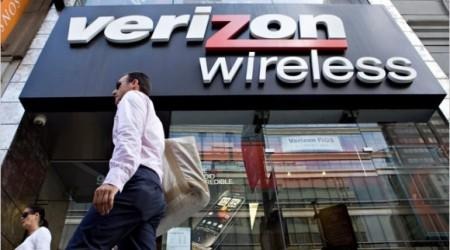 Verizon and Vodafone have agreed on a $130 billion deal that will see Verizon buy out the UK carrier's near-half stake in the US business, sources claim, with a public announcement tipped for Labor Day Monday. News of the rekindled negotiations broke last week, with Vodafone going on to confirm today that the rumored $130bn figure was accurate. However, according to the WSJ's insiders, the deal has been agreed barring a few final formalities.
One of those formalities is an agreement by the boards of both companies. The Vodafone PLC board is said to have met on Sunday, with the Verizon Communications board meeting just after. Verizon is said to be intending to pay the $130bn half in stock and half in cash, for Vodafone's 45-percent share.
However, while the deal is huge even by the standards of carrier juggling, it is not expected to bring Verizon and Vodafone into antitrust uncertainty. Unlike the proposed sale of T-Mobile USA to AT&T, which fell apart as regulators doubted its value to the consumer, Verizon's existing control over its business in the US means it would effectively be business as usual even after the sale goes through.
One potential hiccup, though unclear at this stage, is whether Vodafone having a considerable stake in Verizon would be considered a risk to national security, one person familiar with the ongoing negotiation has said. Still, that's expected to be worked around with various US governmental agencies, including the DOJ and the Department of Homeland Security.
Verizon and Vodafone could announce the sale on Monday afternoon, it's suggested, assuming both boards are in favor.
The deal would see Verizon take full control of its income, rather than having to split a considerable chunk each quarter to Vodafone PLC. and other partners. That amounted to $9.7bn of the carrier's $10.6bn net income in 2012.