Verizon and AT&T to bring their tiny stores to Best Buy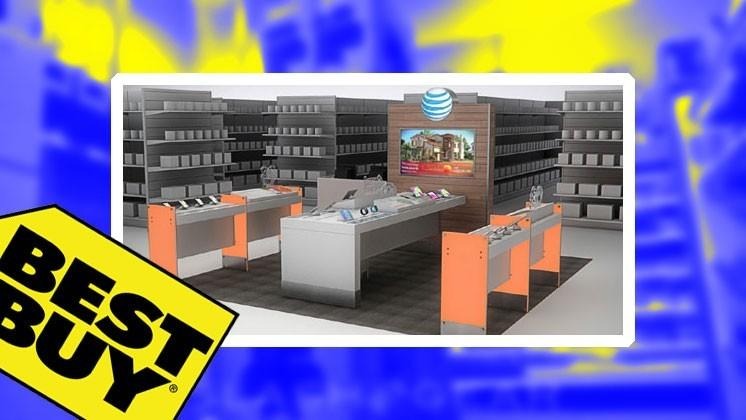 It's become apparent that Best Buy will soon become more of a mini-mall than it will a big box store as Verizon and AT&T add to the fray. Word is that Verizon and AT&T will soon both have their own tiny storefronts inside Best Buy, much in the same way Apple and Samsung have their own miniature stores in the big yellow tag. At this rate, we'll see Best Buy with less store space of its own, renting out floor space to big brand after big brand, each of them striving for an up-close and personal presentation of their own.
According to Verizon's John Colaiuti, this move is about the hands-on experience. "Just like in our own Destination and Smart stores," said Colaiuti, "the specialists in the Verizon Experience stores at Best Buy are trained in a hands-on environment so they can provide real-world examples to customers when talking about our new simplified plans and devices."
AT&T's Andy Shibley suggests that their storefront will begin with mostly mobile devices: "smartphones, tablets, wearables and connected car plug-ins, ... [and] AT&T's home security and automation service, Digital Life."
Shibley goes on to note that "soon, with the help of some high definition 4K TV's, AT&T plans to show shoppers the great TV and video entertainment options available through its nationwide DIRECTV service."
AT&T will have a wide spectrum of devices and services on hand, that much is clear.
Above you're seeing AT&T's rendered vision for a larger Best Buy store. Below you'll see Samsung's recent display for the Samsung Galaxy S6 and Gear VR. We'll expect more in-store stores soon!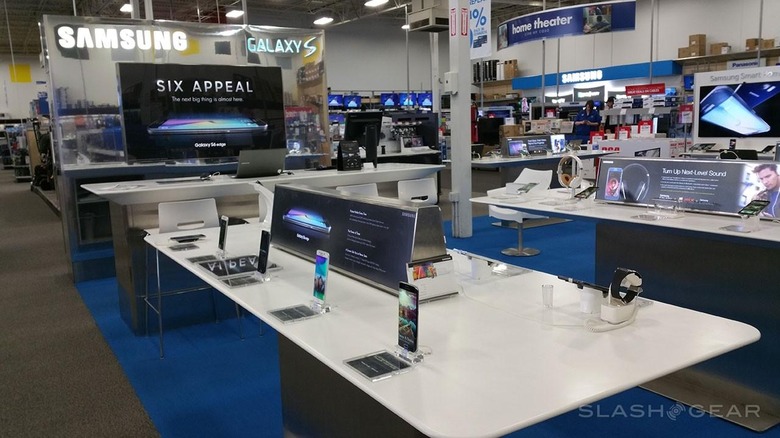 See our Samsung Best Buy Store experience from a few months ago to see what this program is all about.