Verizon adding 4G LTE to 29 new markets today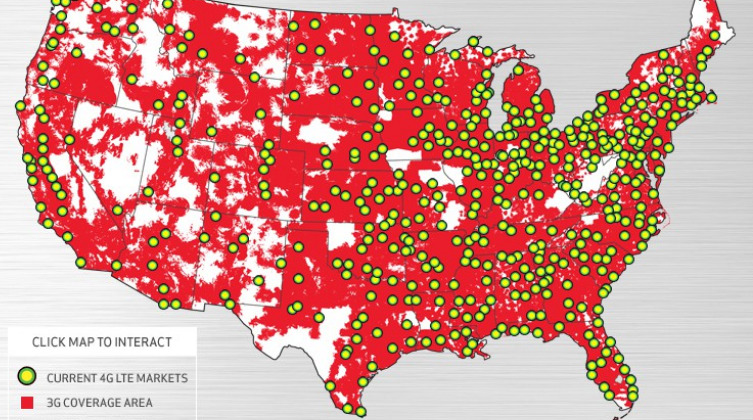 Verizon is pounding its way to blanketing its 3G network with 4G LTE, and today the carrier announced that its launching LTE in 29 new markets, bringing the total number of markets that have Verizon LTE up to a whopping 470. Some of the most notable markets being added today include including Selma, AL, Clarksburg, WV, and Port Angeles, WA.
Verizon cites a recent report from eMarketer, saying that smartphone users spend an average of more than 80 minutes a day fiddling around on their devices, and it's most often spent browsing the web, checking social networks, and gaming, all of which require a mobile internet connection to function efficiently.
Because of that, Verizon has been on a roll lately. They just recently celebrated two years of having 4G LTE in the US, where the service is available to over 250 million people. They're continuing to rollout the faster service across the US, and plan to blanket their entire 3G network with LTE by mid-2013, a date that's actually not too far off.
Furthermore, they announced back in October that they flew by their year-end goals for 2012, noting that they ended up covering 417 markets with LTE, when 400 was their goal for the year. On the other hand, AT&T is planning to cover 300 million people with their own 4G LTE coverage by 2014, which they're certainly working hard at, but are far behind Verizon's coverage.