Verizon 5G: What is it and why does it matter?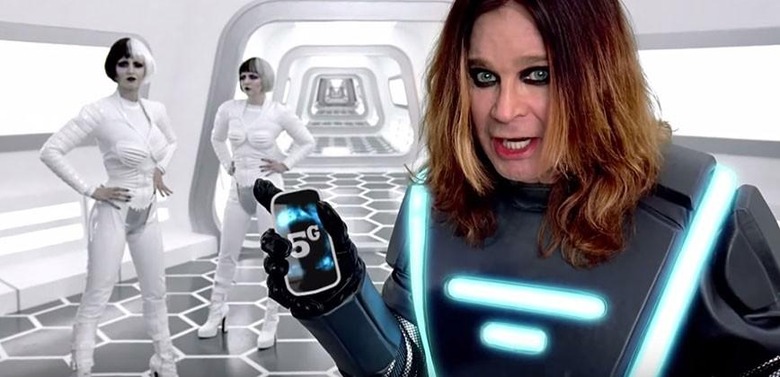 The first company to bring 4G LTE to the United States – Verizon – is now testing 5G. This is a name for a faster sort of mobile internet. That's wireless internet that brings data to your smartphone. What's the difference between 4G and 5G? Speed, mostly. Verizon suggests that though "by nearly all accounts, 5G technology should be introduced in the U.S. sometime after 2020," they'll be starting field technology trials next year. The mobile internet will get faster, and this new wave of faster internet will be brought to market faster than expected thanks to Verizon.
Why do we need faster mobile internet?
Verizon suggests that their 5G network will have "50 times the throughput of current 4G LTE". This means that a lot more data can be successfully uploaded or downloaded to or from your smartphone all at once.
The "Internet of Everything" is at the center of the "need" for this upgrade. Smart homes and all-things-connected are here, on the market today, and Verizon wants to make sure they've got the best network to keep things connected as quick and seamless as possible.
If you're the sort of person that just uses mobile data for e-mail, you probably don't "need" 5G. But you're going to get it. Older network technology will remain in play for areas that Verzion isn't able to cover right away, but now that the vast majority of the USA is able to access 4G LTE, it's time to expand.
Why does Verizon need faster mobile internet?
It's important that Verizon continue to expand on the reliability and instant-response nature of the mobile internet. If the company wants to remain the most successful mobile data company in the United States, they'll need to be the first to realistically adopt the next fastest network technology.
As such, Verizon, Alcatel-Lucent, Cisco, Ericsson, Nokia, Qualcomm, and Samsung all worked together to launch the first Verizon 5G Technology Forum as of August 2015. Verizon's first 5G Sandboxes are being created in Verizon's Waltham, Mass., and San Francisco Innovation Centers.
We'll expect to hear more from Verizon over the next few months on how quickly they'll be able to begin rolling 5G out across North America over the next few years.
Let Ozzy be your guide below in a clip from a Best Buy advertisement from a few years ago.