Verizon 5G starts filling the gaps with clever Boingo deal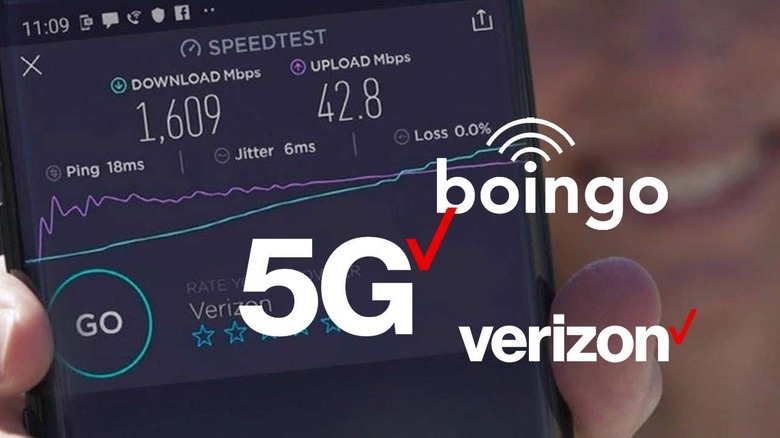 Verizon is expanding its 5G service to a number of high-traffic areas by partnering with Boingo Wireless. Boingo Wireless has services in distributed antenna systems (DAS), small cells, and Wi-Fi – which allows them to make cash selling internet access to people in airports. The last time you saw the brand Boingo, it was likely at a location where you'd otherwise have issues getting internet access – now they're working with Verizon to spread 5G internet access to those same arenas.
Boingo and Verizon are aiming to bring 5G Ultra Wideband services "indoors and to public spaces" in the near future. They've suggested a few key areas: stadiums, arenas, airports, office buildings, and hotels. Their first big target is Greater Phoenix, Arizona.
Locations in Arizona that'll gain access to 5G connectivity right out the gate include Phoenix Convention Center, Talking Stick Resort Arena, The Orpheum Theatre, CityScape, and Chase Field. Verizon will also be bringing their 5G data connectivity to Arizona State University campus in Tempe. This Arizona connectivity will all start on August 23, 2019.
It's quite likely Verizon and Boingo will continue to work together in cities across the United States to bring 5G data connectivity to a wide variety of spaces. Together, they say, they're working to "architect a hyper-dense network designed for large and small indoor spaces" that'll add to Verizon's 5G network spread.
Verizon's current 5G-capable smartphone lineup includes the Galaxy Note10+ 5G (as of August 23), Samsung Galaxy S10 5G, and the LG V50 ThingQ 5G. Both the Galaxy S10 5G and LG V50 ThinQ 5G are available at Verizon stores now. It's unlikely that Apple's next iPhone collection (in 2019) will have access to 5G data connectivity – but come 2020, it's safe to bet the next set of smartphones from Apple will be able to connect to Verizon's (and other carriers') 5G towers just fine.