Verizon 4G LTE Jetpack Hotspot Launching April 12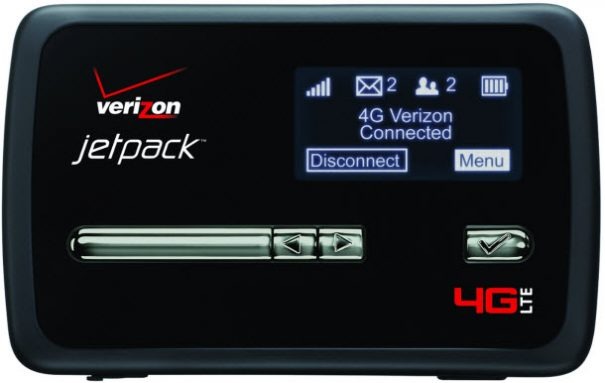 Verizon announced today that it will be launching a new 4G LTE mobile hotspot on April 12. The device is called the Verizon Jetpack 4G LTE Mobile Hotspot MiFi 4620L and will be available through Verizon's website and stores as well as through Best Buy for $49.99 after a $50 mail-in rebate and a new two-year service agreement.
Developed by Novatel Wireless, the Verizon Jetpack 4G LTE MiFi 4620L was first introduced at CES earlier this year. With the Jetpack mobile hotspot you can enjoy blazing fast 4G LTE data speeds and connect up to 10 WiFi-enabled devices simultaneously. It also works well for business travelers that frequent abroad, providing internet access in 205 countries, including 125 with 3G speeds.
The Verizon Jetpack features a multicolor LED status indicator and an interactive OLED display that lets you scroll through menu options, security settings, battery life status, and data usage alerts. Data packages for the mobile hotspot start at $50 per month for 5GB of data.
[via Verizon]