Verizon Jetpack 4G LTE mobile hotspot outed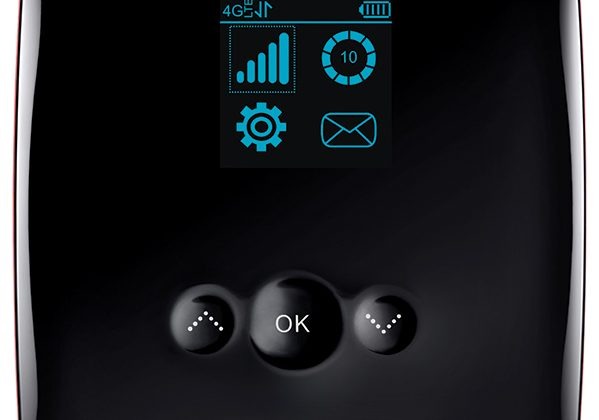 Verizon has outed a new mobile hotspot, the Verizon Jetpack, offering to share a 4G LTE connection with up to 10 WiFi-tethered devices. Set to launch "in the coming weeks" the Jetpack not only offers LTE and EVDO Rev.A support for use on Verizon's network, but throws in quadband EDGE and HSPA as well for roaming abroad.
In fact, Verizon reckons you can use the Jetpack in over 205 countries, more than 125 of which will deliver 3G speeds. The display is a low-power OLED panel and the buttons are touch-sensitive, while the WiFi is b/g/n with WEP/WPA/WPA2 and VPN pass-through support.
The whole thing measures in at a bag-friendly 3.49 x 3.49 x 0.70 inches and 4.7 ounces, and receives data allowance updates via SMS message that are then shown on the display. Verizon isn't saying how long the battery will last, however, which gives us some pause for thought: most mobile hotspot devices average out at around two hours, but LTE does have a reputation for guzzling through power.
We'll know more when Verizon confirms pricing, full specs and availability over the next few weeks.