Vending machine hides robot barman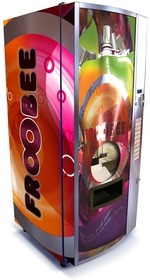 There's little more frustrating than getting all excited about an ice cold drink and then finding the vending machine has run out; it's easily on a par with finding out you have worms.  So I'll be interested to see how fast these PouchLink machines spread – the gimmick is that rather than filling them with bulky cans, they have a supply of drink concentrate, a mains water connection and a whole load of plastic drinks pouches that are filled on demand.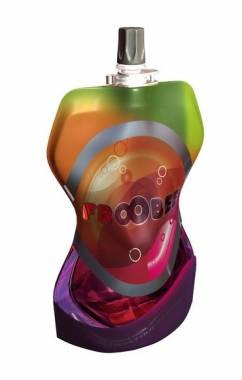 Making the drinks as they're ordered means that the machine, developed by UK firm WaterWerkz, can offer more choices and last longer between refills.  When a customer selects a flavour it's automatically mixed according to a preset recipe, just as in pubs and bars, and piped into a drinks pouch; so far partner companies include Nestlé, who will be using a fruit concentrate, and Bottlegreen Drinks who have a range of four cordials.
I'll let you know if I see a machine on my travels!
[via
]