Velocity Mobile 103 smartphone launching September: Hands On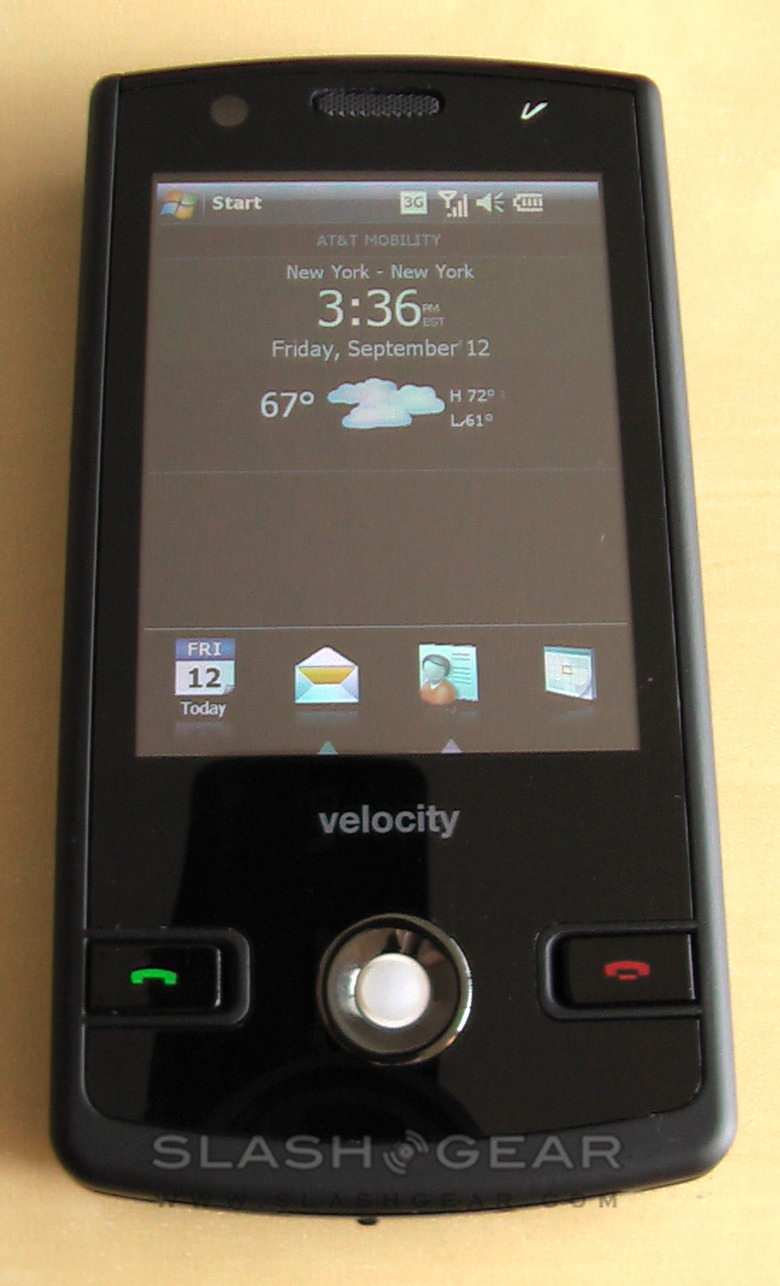 Velocity Mobile were a surprise introduction to the Windows Mobile smartphone industry at CTIA back in April, and many assumed the company's 103 and 111 handsets would never get beyond the drawing board.  We met with Velocity this week, however, and found that rather than fading quietly away, the company is planning even more of a assault on the market.  We spent hands-on time with the 103, a VGA touchscreen based 3G device launching initially in the UK by the end of September, as well as the QWERTY-equipped 111 and a new entry-level GPS smartphone, and will be reviewing the 103 over the next few days.
Update: Unboxing video of the Velocity Mobile 103 is added after the cut
Based on Windows Mobile 6.1 Pro, Velocity have developed a GUI overlay called Odyssey that's more gesture based than the standard Microsoft OS.  Potentially more game-changing, they've also created a system called VOTA – Velocity Over The Air – which can put together update packages tailored to your individual handset (including any carrier enhancements or enterprise modifications) and offer them as a combined wireless upgrade rather than forcing users to plug in and load multiple binaries.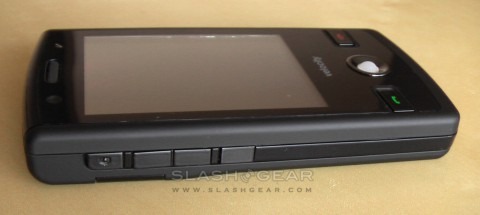 Under the hood, the 103 is a quadband (850, 900, 1800, 1900) GSM device with triband UMTS/HSDPA/HSUPA (850, 1900, 2100).  It has 256MB ROM and 128MB RAM together with a microSD slot.  Connectivity includes Bluetooth 2.0, 802.11b/g WiFi and GPS, and there are dual-cameras (a 2-megapixel on the back for photos, and a VGA camera on the front for video calls).  Velocity also include a TV-out cable.
We'll have more photos of the handsets, together with video demonstrations and interviews with Velocity Mobile's president, David Hayes, and VP of Creative & UX, Rebecca Priebe, later on.  We'll also be testing out the 103, in fact there's an unboxing video below, so if you have any questions or queries let us know.  The Velocity Mobile 103 will be available priced at £334.99 ($590) SIM-free.