Velocity Micro reveals NoteMagix Ultrabook lineup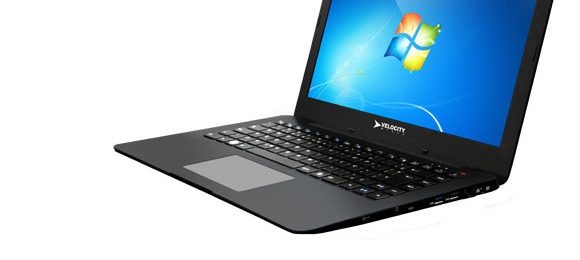 There's a brand new Ultrabook in town sporting Intel inside from Velocity Micro, with three new models pumped up for the new year. This lineup comes in with three notebooks by the names of NoteMagix U430, NoteMagix U450, and NoteMagix U470, each of them coming in with a unique chassis and no Bloatware at all, whatsoever. These units are pumped up and ready for the big time, too with solid aluminum bodies and less than 4 pounds to any one unit.
Each of the three units here works with a lovely 14-inch 1366 x 768 pixel resolution (WXGA) Anti-Glare display, Panther Point (HM77) chipset, and a 3rd gen Intel Core at i3, i5, or i7, each of their prices reflecting the power. These machines come with 4GB DDR3 RAM and varying hard drives based on the model as well: 500GB 5400rpm and 24gb SSD, 120GB Intel® 520 Series SSD, or 240GB Intel® 520 Series SSD.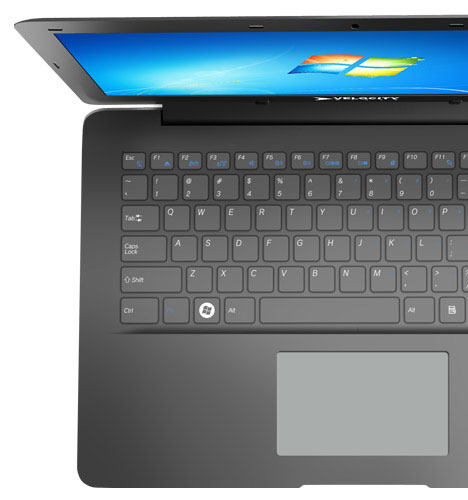 Each of these models works with Integrated Intel HD 4000 Graphics, over 6 hours of battery life, and a lovely webcam at 1.3 megapixels. Each unit works with its own ethernet port, two USB 3.0 ports, full-size HDMI out, headphone jack, and multi-card reader. A set of rubbery bumpers on the bottom and a lovely black casing and you're ready to go!
These machines will be available immediately if not soon online starting at three prices based on model. The lowest-spec'd model is the NoteMagix U430 which will be starting at $799.99, followed by the NoteMagix U450 which starts at $899.99 USD. The biggest and the best in this new lineup is the NoteMagix U470 which starts at $1099.99 USD – that's the one you want!
[via Velocity Micro]