Velocity Micro Cruz Reader gets launch date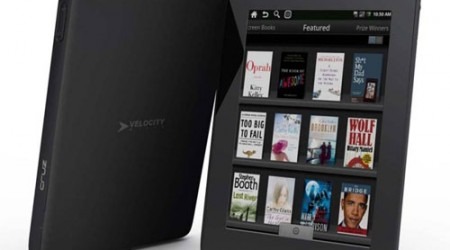 Velocity Micros has been in the custom PC making business for a long time. The company is now stepping into the color eReader market with a line dubbed Cruz. We first heard of the Cruz line of readers back in late April, but we didn't have a firm idea on the launch schedule.Velocity Micro will offer three different digital readers including the Cruz Reader, Cruz Tablet, and Cruz StoryPad. The Reader and StoryPad will both be at major retailers and available direct from Velocity Micro in August with the Cruz Tablet coming on September 1.
The Reader sells for $199 and has a 7-inch screen, Android OS, WiFi, web browser support, and lots more features. The Tablet will sell for $299 and will have a 7-inch 800 x 480 screen, 802.11n WiFi, mic, and 4GB of storage. The StoryPad will be $149 and have a 7-inch 800 x 600 screen, and a drop resistant design aimed at kids.