Vauxhall ADAM city car offers smartphone hub and LED star ceiling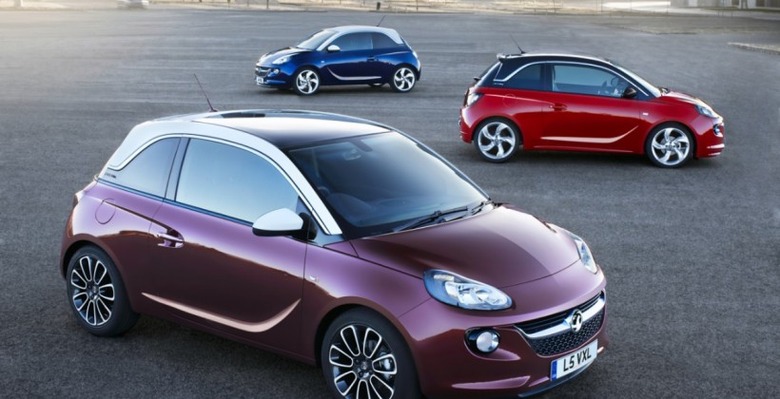 GM's Vauxhall has revealed its latest urban car, the Vauxhall ADAM, complete with cutesy looks and a bagful of technology to suit the smartphone-addicted. Set to hit roads in January 2013, the ADAM will be offered as a three-door, five-seater with a distinctive "floating roof" design and what Vauxhall claims are "almost unlimited visual combinations" outside and in. That even includes an LED "starlight" roof lining.
Two different roof colors, optional LED running lights, various interior trims and a lengthy sheet of add-ons to be ticked add up to around a million combinations, the GM subsidiary reckons. Under the hood will be one of three ecoFLEX four-cylinder petrol engines – a 1.2-litre 70PS and two 1.4-litre engines with either 87PS or 100PS – putting power down through a five-speed manual gearbox with optional stop/start for driving in traffic. A six-speed box is in the pipeline, and the ADAM will be first of the company's range to get its next-gen direct injection and forced induction petrol engine.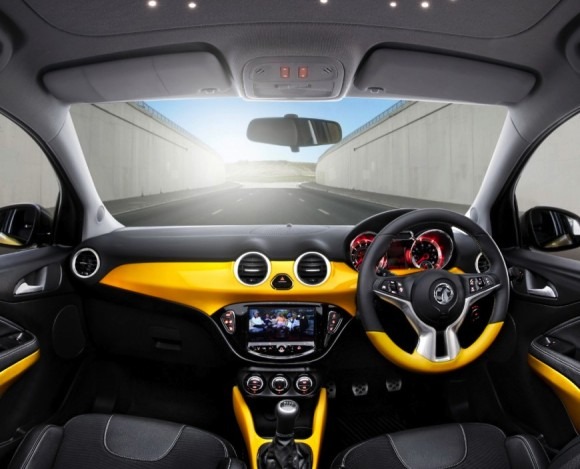 Inside, there's a top-spec audio, navigation and entertainment system (if you tick the box on the spec-sheet, of course) that centers on a 7-inch touchscreen LCD and uses Bluetooth among other things to hook up to your iPhone or Android device. It'll pull in content from internet-based services, such as traffic updates in navigation apps, using their data connection too.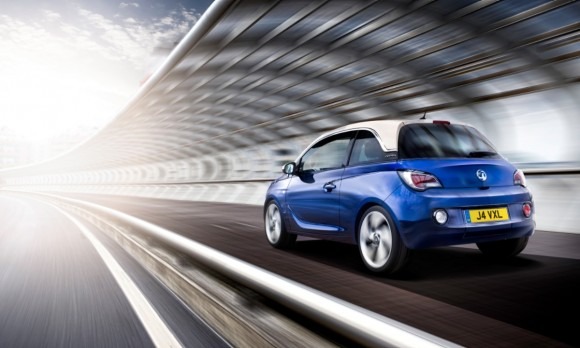 A heated steering wheel, Advanced Park Assist II (which identifies suitably-sized parking spots and then helps the driver navigate into them), and that fancy LED ceiling are all options, while front, side and head curtain airbags are all standard, together with ESP and hill-start assist. A "CITY mode" lightens the electronic power steering.
Vauxhall will begin taking ADAM orders after the car makes its debut appearance in the metal at the Paris Motor Show in September. Pricing is unconfirmed, but it's expected to be around £11,000 ($17,000) for an entry-level model; GM hasn't said whether it has any plans to bring ADAM to the US market.